Spring Car Maintenance Checklist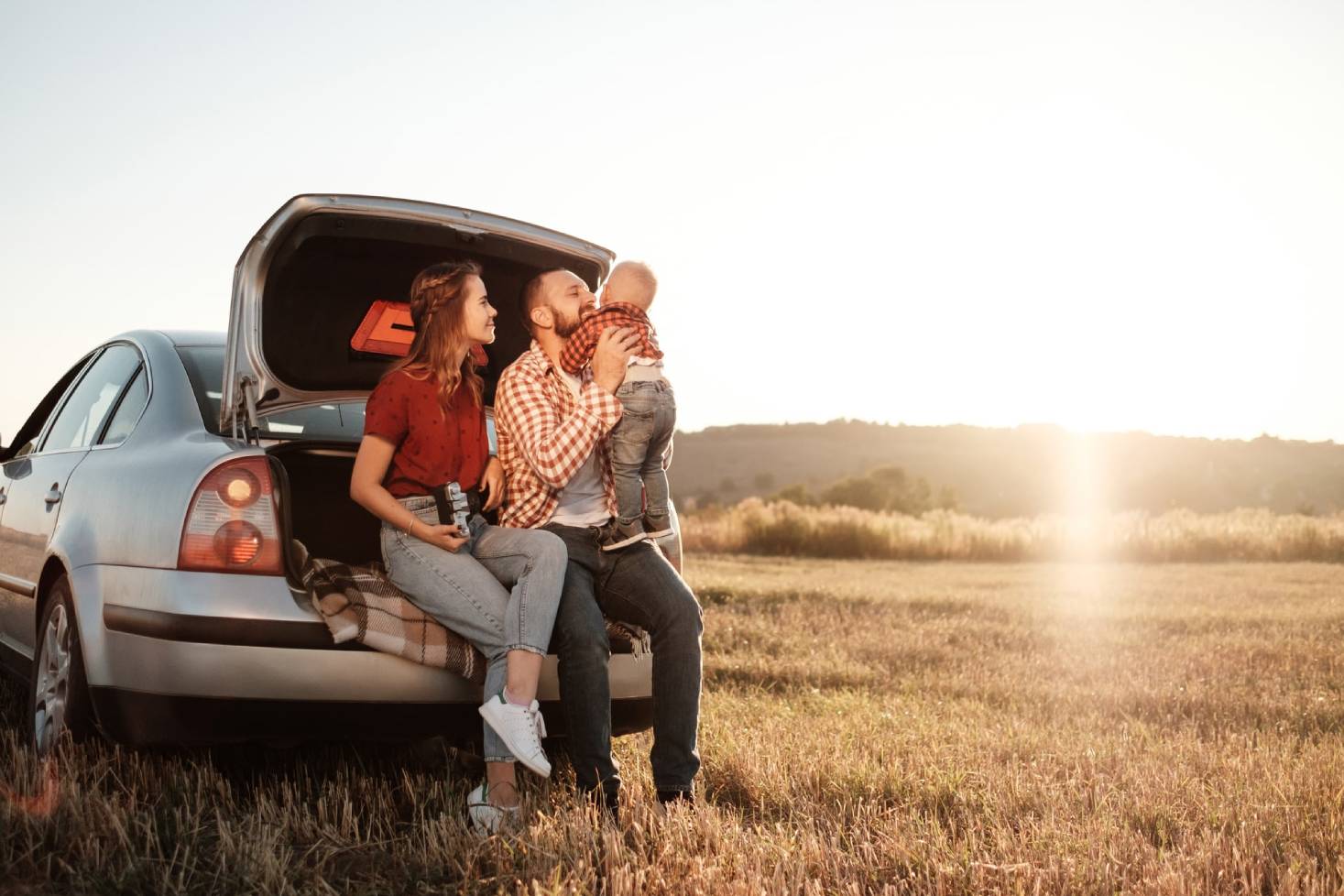 Get Your Car Ready for Spring With Our Maintenance Checklist
Canadian winters can be tough on your vehicle. Freezing weather conditions, ice and road salt are just a few of the things that can damage your car. Consequently, spring is a great time to address the wear and tear caused by winter driving. Here are a few ways to prepare your car for spring.
1. Remove your winter tires
Although winter tires are not mandatory in all locations, many drivers in Western Canada choose to install them anyway. Many routes in British Columbia require winter tires until April 30. To avoid damaging your winter tires, it's important to swap them out for summer tires when the weather gets warm. A good rule of thumb is to remove your tires when the weather gets to be above 7°C.
2. Rotate your tires
Since tires wear unevenly, rotating them will help ensure there's an even amount of use across all four tires. You should rotate them every 8,000 – 10,000 kilometres. If you're swapping out your winter tires, your mechanic will ensure that your summer tires are appropriately positioned according to wear.
3. Get an alignment check
Do you find your steering wheel pulling to one side? If so, this is may be an indication that your wheel alignment is out of spec. This issue often the result of a winter spent hitting snow covered curbs and potholes. Spring is a great time to get an alignment check.
4. Top up on fluids
Check to see if you're due for an oil change. Most vehicles require one every 5,000 – 8,000 kilometres. Additionally, it's important to top up your coolant and windshield wiper fluid. Your transmission and brake fluids may also need to be replaced. Transmission fluid should be done every 30,000 to 60,000 kilometres, depending on driving conditions and the make and model of your car. Brake fluid should be changed every two years or 24,000 km.
5. Inspect the brakes
Well-functioning brakes are crucial to the safety of yourself, your passengers and other road users. After a long winter, you'll want to have a mechanic inspect the braking system, including the brake pads and rotors.
6. Wash your car
In spring, your car should be thoroughly washed. Complete this task by hand or look for a mechanical car wash that has spraying machines that target the area underneath your vehicle. This will ensure all road salt is removed and help prevent rusting and other damage.
Auto Repair and Maintenance in British Columbia and Alberta
Minit-Tune & Brake Auto Centres has over 17 locations across Western Canada. Each of them offers a wide range of auto repair and maintenance services. You can count on our team of highly experience technicians to keep your vehicle running smoothly. Call us today at a location near you to learn about our current promotions.
MINIT-TUNE BLOG
Minit-Tune & Brake Auto Centres Address Common Issues
Here at Minit-Tune & Brake Auto Centres in British Columbia, we're always pleased to help our customers get the most out of their cars and trucks. To that end, we'll add a relevant blog topic from time to time to keep you up to date and getting the most out of your vehicle.