Exceptional Car Care With Minit-Tune & Brake Auto Centres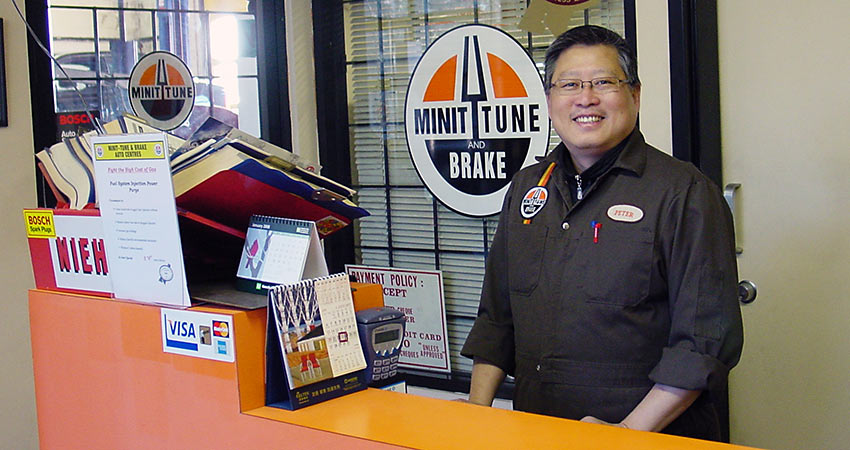 When your car needs maintenance or repairs, who do you trust to handle the job? Do you have confidence in your mechanic to deal honestly with you, taking care of your car with the same respect they'd show their own vehicle?
With help from the qualified technicians at Minit-Tune & Brake Auto Centres, you can answer yes to all of the above. Our service follows a higher standard, which is why we've been voted best in customer care for sixteen years in a row.
Service While You Wait
When you bring your car to our repair centre, you'll see all of our package prices posted in the waiting room—no surprises or secret fees, just the straightforward billing you're looking for. We offer a 15,000 km or 1-year warranty on most of our repair services and parts; speak with one of our technicians for details.
You can be confident that your vehicle is in good hands when you entrust it to the professionals at Minit-Tune & Brake Auto Centres. Our award-winning, efficient service will have your car running in peak condition in no time—and we can get it done while you wait, shop, or work.
Superior Parts, Superior Care
Regular maintenance of your vehicle can help prevent larger problems in the future. A thorough inspection twice a year by one of our qualified technicians should catch any developing issues before they end up becoming an emergency.
We use only name-brand parts in our shop, all of which meet or exceed OEM specifications. This allows us to install premier replacements that will last long into the future. Our car care technicians have the knowledge and experience to help your car run better than ever when you get back on the road.
Call or Come By Today
For maintenance, repairs, or just questions, call your nearest location to speak with one of our experts. We'll schedule you for a tune-up right away, and we're always happy to share tips for preventive car care. If you're in the neighbourhood, stop by and say hello.