WHY SHOULD YOU BECOME A MINIT-TUNE & BRAKE FRANCHISE OWNER?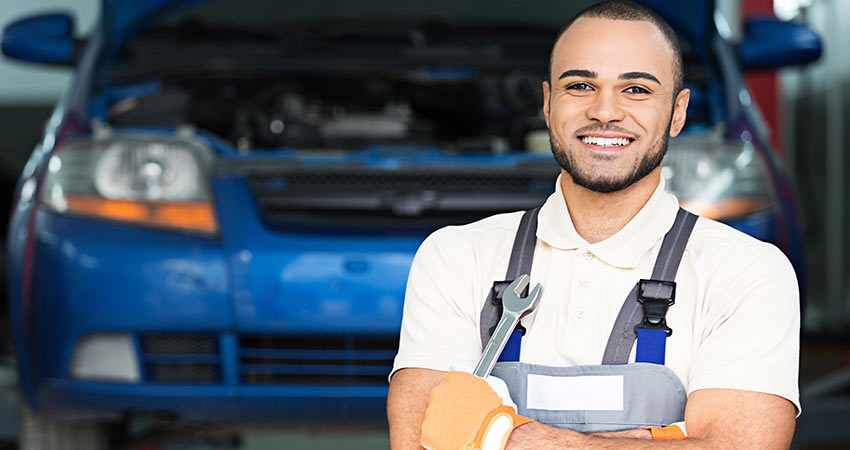 If you're an entrepreneur searching for a good business investment in the Vancouver area or British Columbia in general, look no further than Minit-Tune & Brake Auto Centres. As an award-winning auto repair company, we specialize in efficient, affordable, high-quality service. Therefore, opening an auto-repair franchise with us is an investment you can't afford to miss!
REAP THE REWARDS OF FRANCHISE OWNERSHIP
Like most things in life, franchise investment may seem like a risk, but when you become a franchise owner with Minit-Tune & Brake Auto Centres, you're investing in one of the most solid and stalwart companies in the business. Our business has been tried and tested for 40 years and consistently comes out on top.
Our warranty program, wide service selection, and exclusive use of name-brand parts make us a top-notch competitor in the auto repair business. Because of the excellent service provided by our highly trained technicians, we've also been a Customer's Choice Award Winner in Business Excellence for ten years in a row.
As our system has been perfected over the last three decades, we've become one of the foremost competitive forces in today's market with a superior potential for higher income. Opening your own auto repair franchise with us is an investment in trustworthy customer service and high-quality service that you won't regret.
Contact Us Today
If you want to run your own business, transcend your current status, and achieve an unparalleled level of fulfillment and financial security, become a franchise owner with Minit-Tune & Brake. Call us today for more information!­