8 Tips For Reducing Glare When Driving On Sunny Days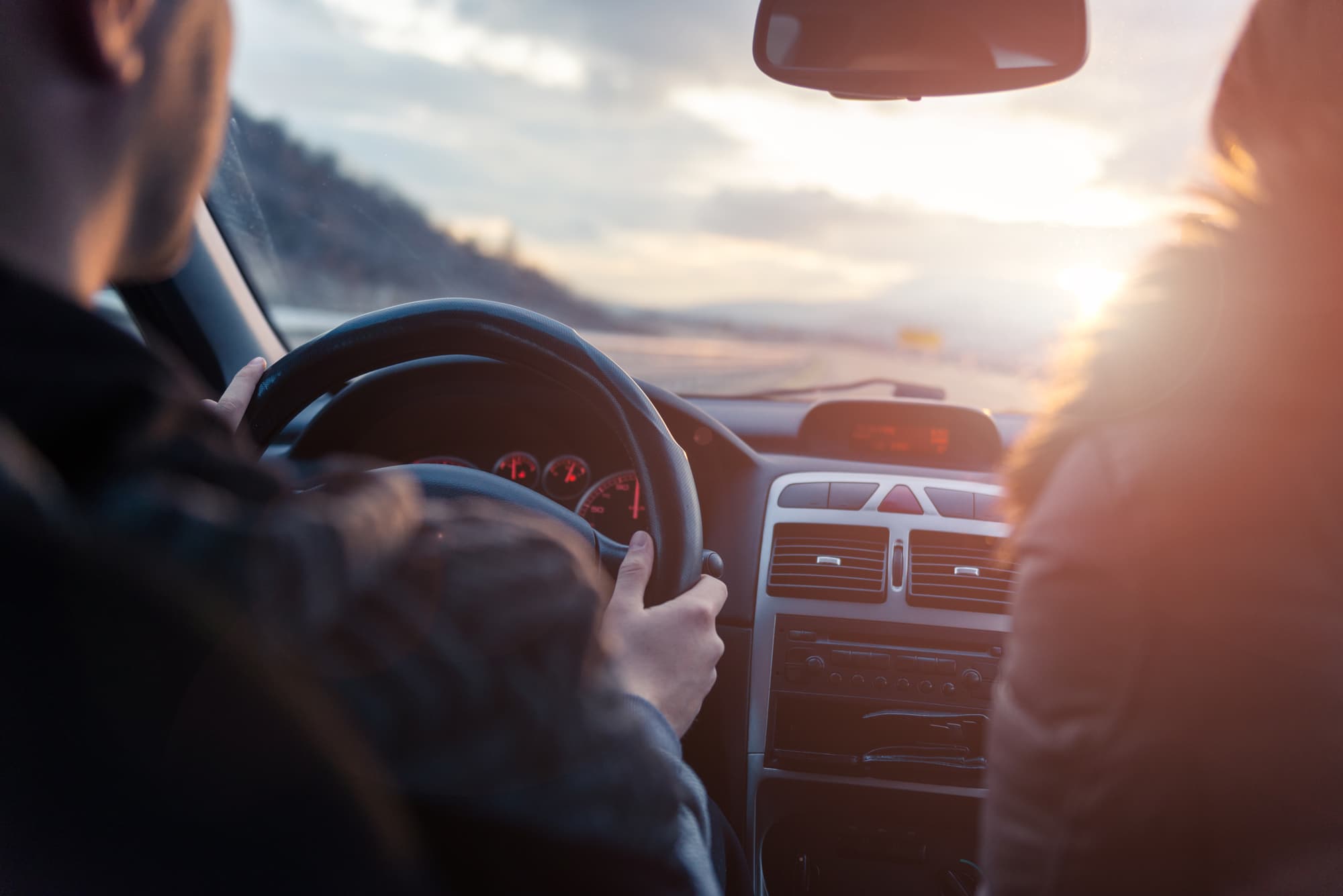 Glare from the sun and the headlights of other vehicles is more than just an annoyance: it's dangerous. An extensive study conducted at Canada's largest trauma hospital in Toronto found the risk of being in a life-threatening crash was 16 per cent higher during periods of direct sunlight than it was in normal weather. To reduce blinding glare, follow these eight safety tips.
1. Avoid peak glare times
The most dangerous times of day are the late afternoon and early morning. Avoid driving at these times if possible.
2. Wear sunglasses
Polarized sunglasses significantly reduce glare. They can also protect your eyes from harmful UVA and UVB rays. Never wear sunglasses at night. If you wear eyeglasses, Get lenses with an anti-reflective coating.
3. Use your visor
Your vehicle's visor is designed to reduce glare and make it easier for you to see in bright sunlight. Be prepared to use it either on your front windshield or side window.
4. Clean your windshield
Dust, debris and water spots amplify glare and make it more difficult to see. Make sure your windshield is clean before you get behind the wheel. Plus, you should regularly check your vehicle to ensure your wipers and washer pump work.
5. Use your headlights
Using your headlights won't reduce glare, but it'll make your vehicle more visible to other drivers who may also be experiencing glare and reduced vision.
6. Slow down and leave room
If you must drive during periods of peak glare, slow down and leave more room between you and other vehicles. Glare reduces your ability to judge distances and increases your risk of being in a rear-end collision.
7. Adjust your mirrors
Side and rear-view mirrors can redirect sunlight and the light from other headlights directly into your eyes. Be prepared to adjust your mirrors to deflect the light.
8. Use high beams properly
Don't use your high beams when passing other motorists at night. However, if you think passing drivers are using them, flick your high beams a few times as a reminder that they should lower theirs.
Automotive repair service in British Columbia and Alberta
At Minit-Tune & Brake Auto Centres, your safety on the road is our top priority. We offer electrical system maintenance and repair services  to make sure all your lights and signals are working properly. Contact us today to schedule an appointment at one of our convenient locations. You can find us in the Okanagan, the Fraser Valley, the Lower Mainland and Calgary.
MINIT-TUNE BLOG
Minit-Tune & Brake Auto Centres Address Common Issues
Here at Minit-Tune & Brake Auto Centres in British Columbia, we're always pleased to help our customers get the most out of their cars and trucks. To that end, we'll add a relevant blog topic from time to time to keep you up to date and getting the most out of your vehicle.