8 Tips for Safe Driving in Heavy Rain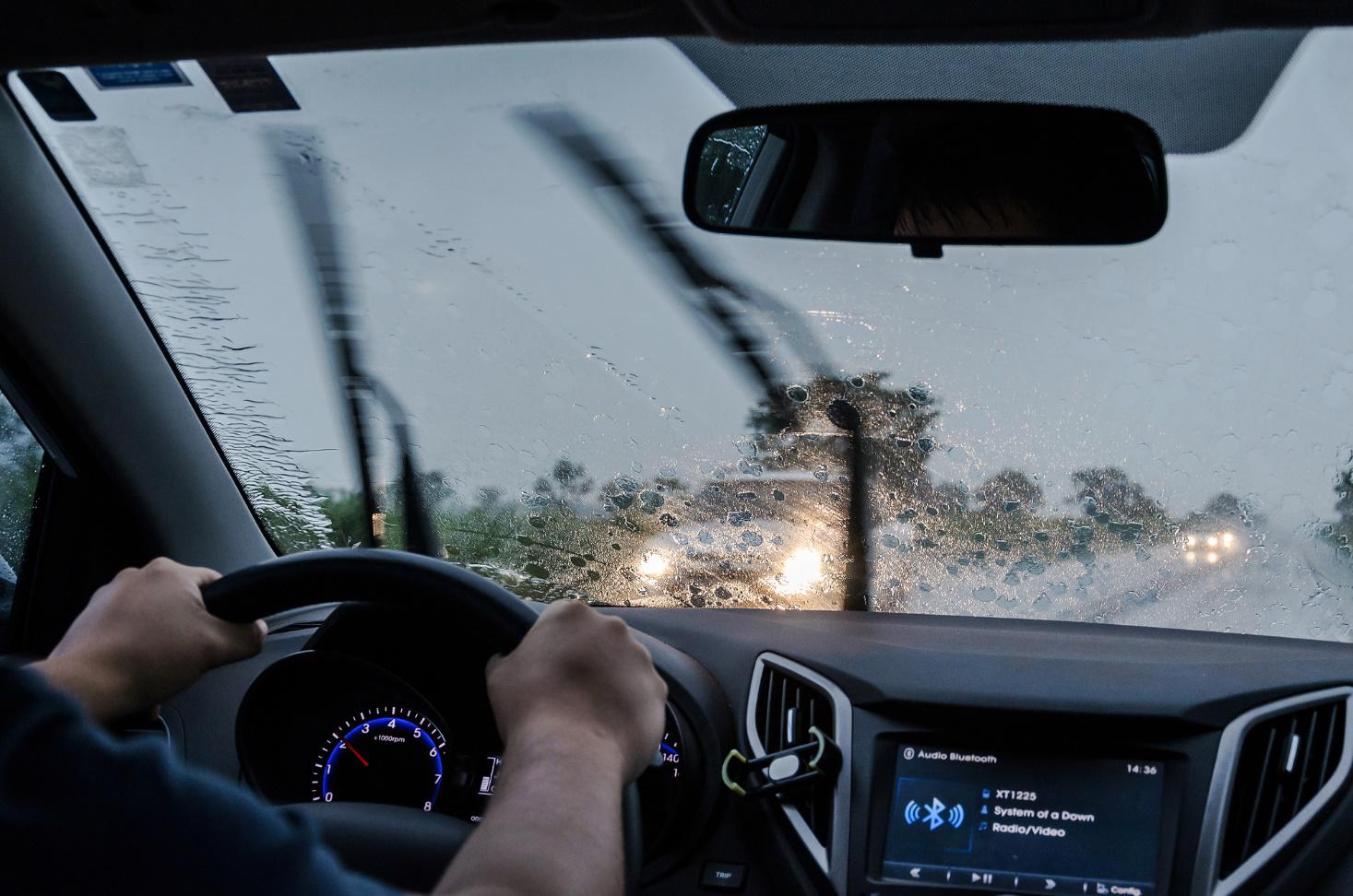 Driving in British Columbia presents unique challenges, including navigating winding mountain roads and driving in heavy rain. In fact, B.C. has some of the wettest driving areas in Canada, especially along the Pacific coast. To help keep you safe, here are eight tips for driving in heavy rain.
Slow down. Reducing your speed is the best thing you can do to prevent accidents while driving in rainstorms. It takes you longer to brake on wet streets, so slowing down gives you extra time to react.
Avoid potholes. It's impossible to tell how deep a pothole is when it's full of water, so avoid them altogether. If you can't avoid a pothole, don't put on the brakes while you hit it, as the water from a deep hole can flood your engine.
Keep your distance. Maintain a distance of at least three seconds between you and the vehicle in front of you. If the vehicle ahead of you needs to slam on the brakes, you'll have time to avoid a rear-end collision.
Check your tires. The tire treads are essential to maintaining control while driving in the pouring rain. Check the air pressure on your tires regularly, as driving on over- or under-inflated tires can cause uneven wear, decrease fuel efficiency and reduce control in bad conditions. Get your tires checked at a reputable auto repair centre.
Don't use cruise control. Using your vehicle's cruise control feature can increase the risk of hydroplaning. When in cruise control mode, you won't be able to slow down when encountering large puddles or flooded highways, as the feature will automatically want to maintain a constant speed.
Turn on your lights. Daytime running lights aren't enough to let other drivers see you in a downpour. In some vehicle models, the taillights don't come on. Always turn your headlights and taillights on while driving in the rain.
Replace your wipers. Windshield wipers can become brittle and stiff over time, so you should change them at least once a year. If your wipers chatter across the windshield or leave streaks, it's time to get them replaced.
Just stop. If the rain is so heavy you can't see what's in front of you, find a safe place to pull over and wait it out. If you're travelling on a highway, look for the next rest stop. Ensure other motorists can see you by turning on your hazards.
Auto Repair in Vancouver and Throughout British Columbia
At Minit-Tune & Brake Auto Centres, we'll ensure your car's tires, brakes, wipers and everything else are ready to safely handle the toughest road conditions. We can do your maintenance tune-up at 15 convenient locations in B.C. and Alberta. Contact us today to book your appointment.
MINIT-TUNE BLOG
Minit-Tune & Brake Auto Centres Address Common Issues
Here at Minit-Tune & Brake Auto Centres in British Columbia, we're always pleased to help our customers get the most out of their cars and trucks. To that end, we'll add a relevant blog topic from time to time to keep you up to date and getting the most out of your vehicle.