Need Auto Repair while Vacationing in Salmon Arm?
Planning a road trip through BC? Make sure Salmon Arm is on your list! Stunning natural surroundings and small town charm make this nature lover's paradise a must-see. The Mountains and Vineyards Circle Route caters to every interest with provincial and marine parks, wineries, farms museums and plenty of seasonal outdoor recreational opportunities. While making your list of things to do, also check out facilities for auto repair in Salmon Arm and surrounding cities. Having your vehicle in top gear will ensure you make the best of this breathtaking vacation spot.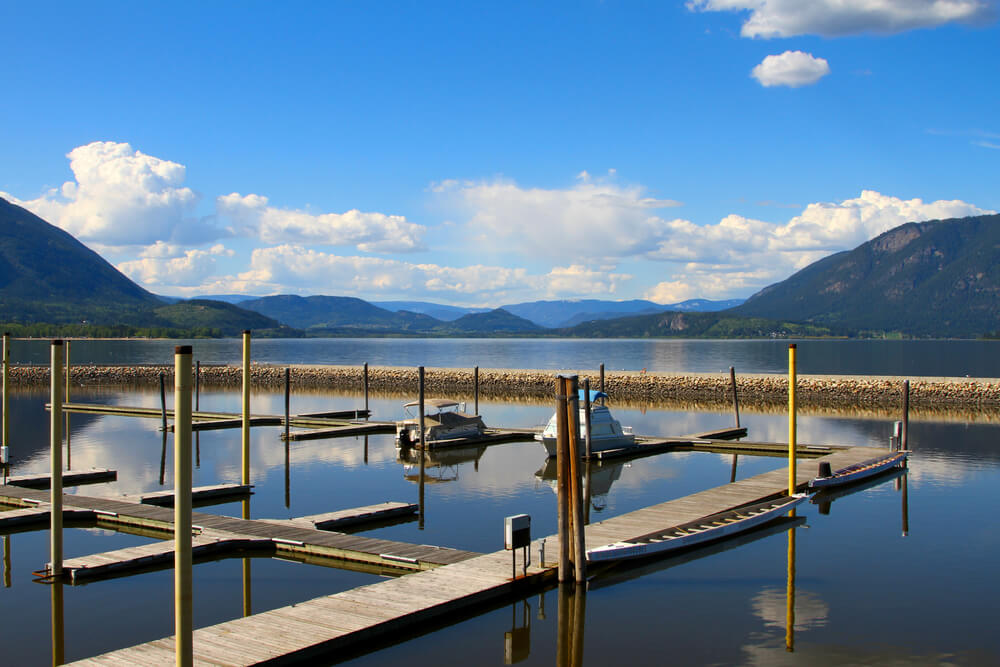 Read our activity guide below and contact Minit-Tune & Brake Auto Centres to schedule your appointment. We have 16 locations across BC to serve you.
Exciting Things to Do in Salmon Arm
Bird watching: Around 250 species of birds make use of this marshland each year. Watch for grebes, osprey, blackbirds, herons and other migratory birds on Salmon Arm Nature Trail.
Hiking: Hundreds of hiking trails ranging from a simple stroll to the toughest grind offer breathtaking views of waterfowl, coyotes, deer (even a bear), the salmon run, Albas Falls and majestic mountains. Most trails are multipurpose and used for cycling and horseback riding as well.
Water activities: Water skiing, wakeboarding, windsurfing, canoeing, kayaking and fishing are amongst the most popular water activities here. Just want to relax? Take a stroll along the curved Salmon Arm Pier or lounge on the beach.
Winter attractions: Many summer trails are used for cross-country skiing, snowshoeing and snowmobiling in the winter. Hockey fans can catch a game at Sunwave Centre. Fancy ice fishing? Try Shuswap Lake, White Lake or any of the myriad small lakes in the surrounding highlands.
Art and history: From museum exhibits to a 1910 farmhouse, 1890s homesteader's log cabin, Chinese cookhouse, theatre and art galleries, Salmon Arm is rich in history and culture.
Music: Listen to jazz, blues, folk and ethnic music at the annual Salmon Arm Roots & Blues Festival with Mount Ida and a Shuswap sunset as the backdrop.
Family farms: Satiate yourself with fresh local fruits and vegetables from local farms. Kids will revel in the petting zoo and corn maze in DeMille's Farm Market.
Wineries: Sample award-wining wines from the wineries to the southeast and west of Salmon Arm, all of which welcome visitors.
Schedule Your Auto Repair in Salmon Arm at Minit-Tune & Brake Auto Centres
Visit our convenient locations throughout BC and Alberta for all your auto repair and service needs. We offer affordable brake repairs, transmission maintenance, used car inspections, and more. Name brand parts, skilled workmanship and a warranty program on all of our auto repairs in Salmon Arm and surrounding cities, assure you of our service quality.
Learn more about our award-winning auto repair services or book your appointment online. Find the auto centre location near you today for top quality vehicle maintenance. If you need repair service while in Salmon Arm, check out our newest location.
MINIT-TUNE BLOG
Minit-Tune & Brake Auto Centres Address Common Issues
Here at Minit-Tune & Brake Auto Centres in British Columbia, we're always pleased to help our customers get the most out of their cars and trucks. To that end, we'll add a relevant blog topic from time to time to keep you up to date and getting the most out of your vehicle.