Benefits of Frequent Air Conditioner Checks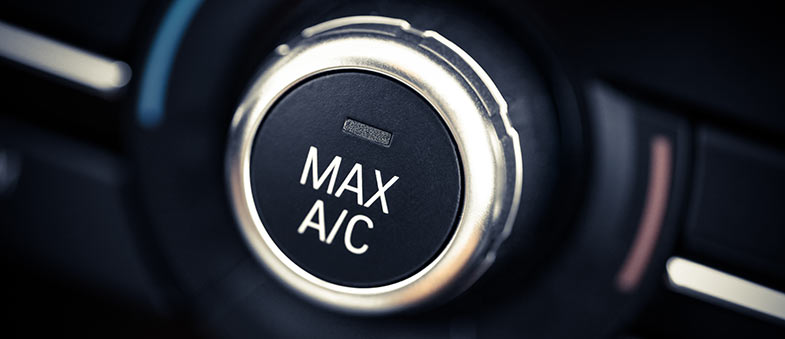 Hot weather puts extreme demands on your vehicle, especially the air conditioning system. Instead of having to drive across town with no air conditioning and wait in line for repairs, you can have your system checked and adjusted so that you can prevent a breakdown altogether. In fact, regular maintenance can reduce the risk of a premature compressor failure.
What Happens at an Air Conditioner Check Appointment?
When you bring your vehicle in to Minit-Tune & Brake Auto Centres for auto repair in Vancouver, you will receive a full-system check. A certified team member will inspect your car's air conditioner unit by:
Testing for refrigerant leaks and checking to verify the interior cabin temperature
Restoring refrigerant levels and recharging systems
Checking and restoring lubricant levels
Inspection of hoses, components, and valves
Adjustment of drive belts and pulleys
Replacement or inspection of cabin air filter
Restoring cooling ability – if needed
Why Maintain Your Car's Air Conditioning System?
Your air conditioning system can lose several ounces of refrigerant each year. That is why it is a good idea to have it checked annually, and especially during the summer when it is in high demand. If at any time you notice your air conditioning is not working as optimally as it should or the cooling ability has declined, you should bring your car in for auto repair in Vancouver right away.
Key reasons why it is important to maintain your air conditioning include:
Proper Levels – By bringing your car in for routine maintenance, you can ensure that your system's refrigerant and lubricant levels are never too low. Keep in mind that low levels can lead to decreased cooling efficiency, friction and a premature failure of your air conditioner's components.
Saves on Costly Repairs – By maintaining your system, you avoid premature failure of expensive components, especially the compressor. This saves you money.
Efficiency – You use your vehicle's air conditioner to keep you cool in the summer. By maintaining your air conditioning system, you can ensure that the desired interior cabin temperature is always achieved.
Minit-Tune & Brake Auto Centres can help you maintain your car's air conditioner regardless of how hot it is outside. Bring in your vehicle for AC service or schedule your auto repair in Vancouver or another convenient Minit-Tune & Brake Auto Centres location.
MINIT-TUNE BLOG
Minit-Tune & Brake Auto Centres Address Common Issues
Here at Minit-Tune & Brake Auto Centres in British Columbia, we're always pleased to help our customers get the most out of their cars and trucks. To that end, we'll add a relevant blog topic from time to time to keep you up to date and getting the most out of your vehicle.