Make the Season Bright: Enjoy Canyon Lights at Capilano Suspension Bridge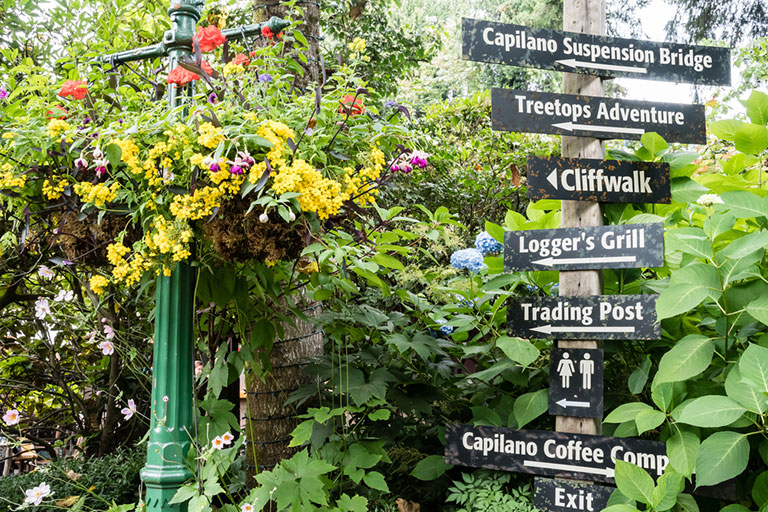 It is not surprising that winter conjures up images of darkness, grey skies, and chilly bones. Think of things differently by focusing on the charm and cheer that the New Year brings! This year, Vancouver will be lit up with lights extending along the Capilano Suspension Bridge for a fun, festive, and beautiful experience. Running until January 8th, it is a great chance to get immersed in the holidays. This popular tourist attraction is the perfect place to bring your friends or family to enjoy the magic of the season and give winter a chance to make memories!
3 Ways to Enjoy the Canyon Lights
If you are trying to think of the best way to take in the 11th season of the Canyon Lights, consider the picture perfect arrangements below:
With the Kids: There are plenty of activities available for kids of all ages. From gingerbread decorating to searching for Snowy Owl, the kids will be anything but bored as they take in the beauty of nature and the glow of the lights. Watch them light up from within as they experience the wonder and enchantment of a world lit up for the holidays.
For Romance: Nothing says 'love' like thousands of colourful illuminated lights in a natural setting. If you are looking to find some alone time and enjoy a special experience with your loved one after a calendar packed with social gatherings and family events, the Canyon Lights is the perfect opportunity. Your romance can blossom under the largest living Christmas tree as you enjoy seeing your sweetheart illuminated under the stars.
With Friends: Groups often get into routines. Especially when the weather gets a bit cooler and special dates approach for the holidays. Why not switch things up this year and plan your visit to the Capilano Suspension Bridge? As a local or resident of BC, checking out a tourist attraction may not seem all that appealing. It can be fun and inspiring, though, to see why other people find your home so beautiful. Gather up your friends and head to the Canyon Lights for great photos, new memories, and potentially create a new tradition for your social circle.
North Vancouver Auto Repair
Get to Canyon Lights at Capilano Suspension Bridge and all your holiday events safely with a vehicle maintenance appointment in North Vancouver at Minit-Tune & Brake Auto Centres. We can ensure your vehicle is prepared to take you through the good and bad that the winter has to offer. Rely on our affordable services and quality products for the best results.
Book your appointment online or view our full list of our 18 auto centre locations to find your shop for auto repair and maintenance across BC and Alberta.
MINIT-TUNE BLOG
Minit-Tune & Brake Auto Centres Address Common Issues
Here at Minit-Tune & Brake Auto Centres in British Columbia, we're always pleased to help our customers get the most out of their cars and trucks. To that end, we'll add a relevant blog topic from time to time to keep you up to date and getting the most out of your vehicle.