Checking Your Vehicle Before Your Next Road Trip
You are ready to hit the road for the holiday or an extended weekend. You have packed your suitcase, changed your voicemail, delegated work, and asked the neighbours to keep an eye on things at the house. Before you venture out, what have you checked in your vehicle?
A long road trip is not the same as your average here-and-there drive around town. Your vehicle needs to be in tip-top shape, have adequate fluids, and be road ready. Therefore, before you take off, check out your vehicle and bring it in for auto repair in Vancouver and its surrounding cities before heading out for the long haul.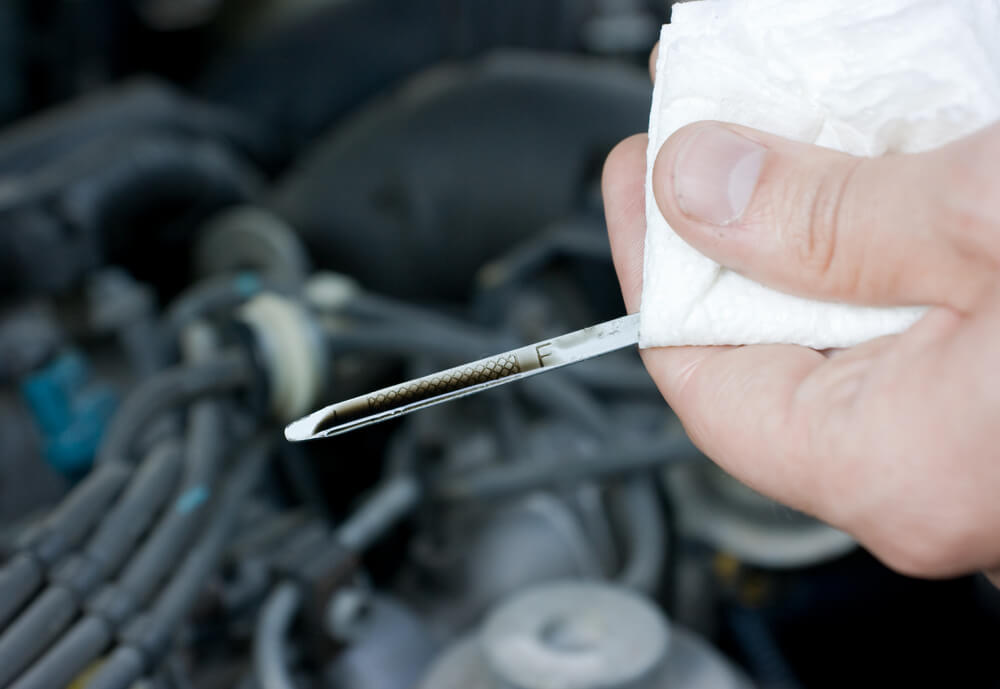 8 Steps When Checking Your Vehicle for a Long Road Trip
Make a packing list, check it twice, then deploy these tips to make sure your vehicle is road ready.
Here are eight steps to making sure your vehicle is ready for a few extra kilometers:
Check Fluids: Check all fluid levels, including oil, coolant, brake fluid, and washer fluid. Replace any fluids that are low. If you recently had an oil change, but your dashboard gauge shows you are low on oil, bring your vehicle in for a quick check.
Air Pressure: Make sure tires are at the proper air pressure based on the manufacturer's recommendations. The pressure marked on the side wall of your tire is the maximum; therefore, do not go over that pressure amount. Most vehicles will have the cold tire inflation pressure marked on the driver's door sill. Please make sure to check for the proper tire inflation pressure.
Change the Oil: To get better fuel economy, bring your vehicle in for an oil change before you go. This will also limit the stress on your motor.
Inspect Tire Wear: Your tires need a minimum of 2.5mm tread left before a long trip. If your tire tread goes below that, consider replacing them before heading out.
Replace the Air Filter: For clean, fresh air inside and optimum gas mileage, check your vehicle's air filter. If you bring in your car for an oil change, the technician will replace your air filter for you.
Wash Your Car: While it sounds unnecessary to wash your car before heading out on the road, only to dirty it again, a clean car means better visibility through your windows. While washing the windshield, check your wiper blades and replace them if they are worn.
Lights and Signals: Check all turn signals, brake lights, daylight running lights, and headlamps. Replace bulbs and fuses for any that are out.
Pack the Emergency Roadside Kit: Lastly, you need your roadside kit. This should be in your car always, but you want to replace any items you have used or that are worn out. Include a flashlight, road reflection gear, water bottles, medical kits, fire extinguishers, a tire repair kit, spare tire, an up-to-date map, blankets, and a camera.
Make Sure Your Vehicle is Ready for Your Holiday Trip with a Check by Minit-Tune & Brake Auto Centres
Before you head out for your long road trip, bring your vehicle in for a quick check and repair. The friendly mechanics at Minit-Tune & Brake Auto Centres will check over your vehicle, make necessary repairs, and top off the fluids so you are ready to go.
Take advantage of our convenient locations and find an auto repair shop near you today. For questions about auto repairs in Vancouver and its surrounding cities, or our comprehensive list of services, contact a centre in your area.
MINIT-TUNE BLOG
Minit-Tune & Brake Auto Centres Address Common Issues
Here at Minit-Tune & Brake Auto Centres in British Columbia, we're always pleased to help our customers get the most out of their cars and trucks. To that end, we'll add a relevant blog topic from time to time to keep you up to date and getting the most out of your vehicle.