Come to the Consumer's Choice for Auto Repair in Vancouver and Surrounding Cities
The winners of Vancouver's Consumer Choice Awards have been announced and Minit-Tune & Brake Auto Centres are proud to announce that we have been awarded Consumer's Choice for Automobile Service & Repair. We have held this honour for 11 years and we are so glad that consumers in Vancouver are pleased with our focus on providing for their needs and their vehicles. We will continue offering our customers trusted and dedicated auto repair services and would like to extend our gratitude to everyone who took the time to review our business.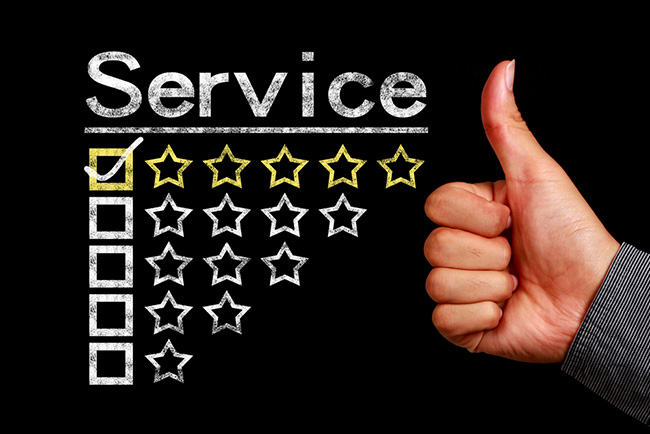 If you are interested in finding out what makes our auto technicians experts and keeps our customers happy, schedule your auto maintenance appointment in Vancouver and surrounding cities. We have 18 convenient auto repair centres in Western Canada and can provide reliable service for your vehicle, regardless of its make or model. Whether you have a classic car or rugged truck, brand new SUV or older van, our team provides attentive service for all auto repairs.
Award-Winning Auto Repair Services
Visit your local Minit-Tune & Brake Auto Centres for the following services or contact a location near you to learn more about why our full auto services make us a Consumer Choice Award winner:
We also offer every customer a guarantee: most repairs offer a one (1) year warranty or 15,000 kilometer parts and labour warranty (some conditions apply) honoured at any of our locations. We want you to leave feeling comfortable and confident in your vehicle and repairs. We use high-quality brand name parts, frequent promotions, and transparent pricing to keep your best interests in mind while we care for your vehicle. We have been offering a wide variety of auto services for more than 40 years.
Auto Repair in BC
Schedule your seasonal maintenance appointment, unexpected auto repairs, or scheduled mechanical maintenance in Vancouver and surrounding cities at Minit-Tune & Brake Auto Centres. Come to us for affordable work, trusted results, and a great reputation for our leading automotive technicians. Find out more or book your appointment online. You can also see a full list of our auto centre locations to find your local auto shop and receive repair and maintenance services across BC and Alberta.
MINIT-TUNE BLOG
Minit-Tune & Brake Auto Centres Address Common Issues
Here at Minit-Tune & Brake Auto Centres in British Columbia, we're always pleased to help our customers get the most out of their cars and trucks. To that end, we'll add a relevant blog topic from time to time to keep you up to date and getting the most out of your vehicle.