Do You Really Need Four Snow Tires?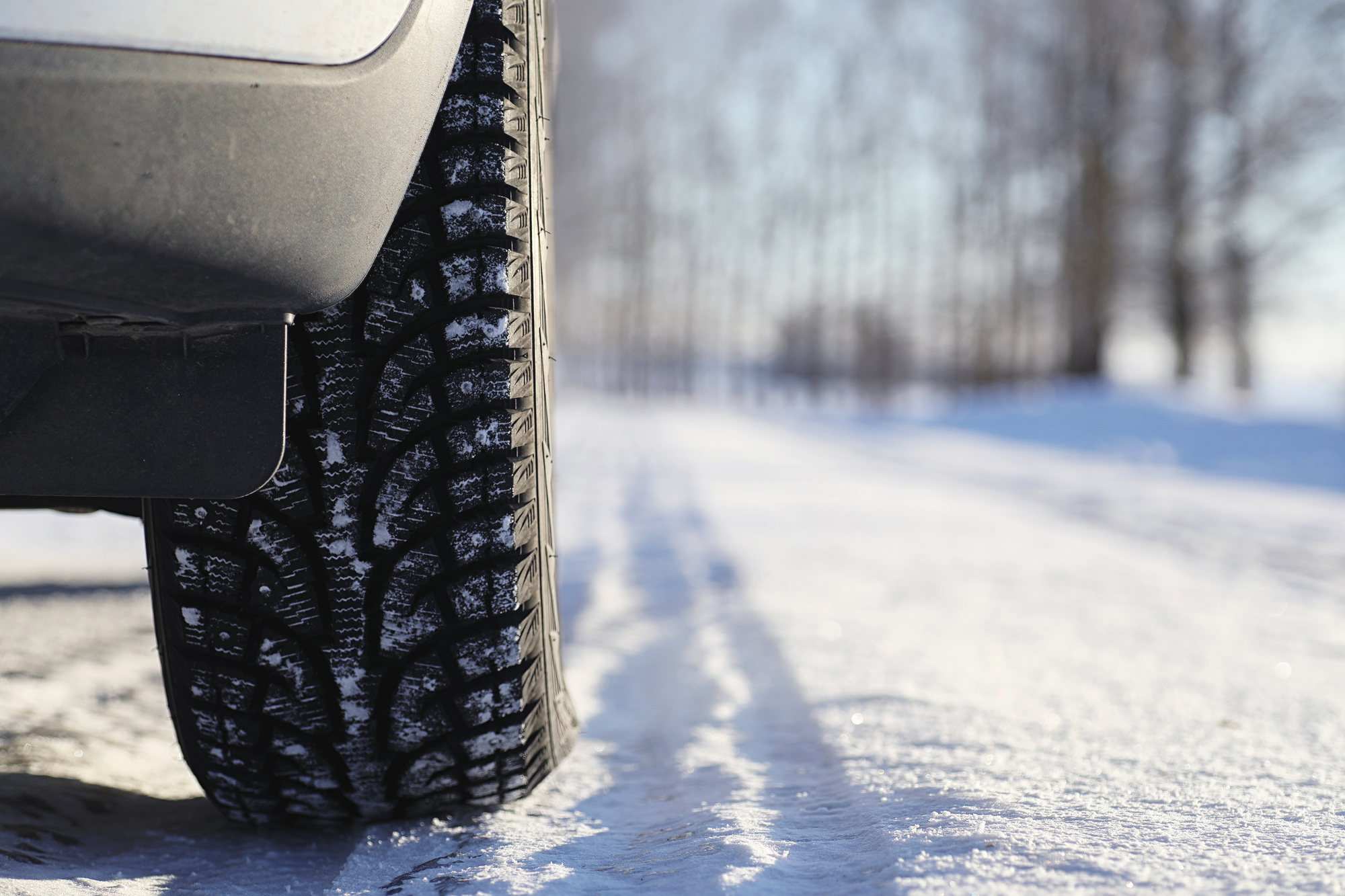 As winter sets in and temperatures plummet below 7 C, many motorists prepare for driving on snow and ice by swapping their summer tires for winter tires. Do you really need to replace all four tires? Here's a look at why experts agree that replacing all your tires is the safest route to take.
What The Law Says
Winter tires or chains are required on most routes in British Columbia, including the Coquihalla Highway and Sea to Sky Highway from October 1 to April 30. B.C. traffic law states that drivers must have at least two matching winter tires on the primary drive axle. Transport Canada advises not to mix tires with different tread patterns, internal construction and size as this can make your vehicle less stable. So, while you're not legally required to install four snow tires, you should do it anyway.
5 reasons why you need four winter tires
Here are five reasons why you should fit all four of your tires with winter tires:
1. Balanced traction. Snow tires are designed with special rubber compounds and tread patterns to provide superior traction in cold temperatures and slippery roads. Having all four snow tires ensures balanced traction on all wheels, allowing for better control, steering and braking.
2. Symmetrical handling. Winter tires work with your vehicle's handling and stability systems, such as the anti-lock braking system (ABS) and electronic stability control (ESC). When all four tires have the same grip level, these systems function effectively, keeping you safe.
3. Enhanced stability. Winter tires help maintain vehicle stability in icy or snowy conditions. When all four tires are equipped for the task, your car or truck is less likely to fishtail or spin out, reducing the risk of accidents.
4. Improved braking. It takes a typical vehicle much longer to brake on an icy road than on a dry summer road. With all four snow tires, your vehicle can stop more quickly on slippery surfaces, minimizing the risk of rear-end collisions or sliding into intersections.
5. Better overall performance. While swapping out just the tires on the primary axle may seem like a cost-saving option, it compromises your vehicle's overall performance in winter conditions. Mixing snow tires with regular ones can lead to uneven grip, making your vehicle handle unpredictably.
Snow tires in Vancouver and throughout B.C.
At Minit-Tune Brake & Auto Centres, we carry a wide selection of premium and affordable snow tires to keep you safe on the roads this winter. We'll help you choose the best tires for your vehicle and driving conditions. Our team can also install your tires and balance your wheels for maximum performance. Contact us today to find a location nearest you.
MINIT-TUNE BLOG
Minit-Tune & Brake Auto Centres Address Common Issues
Here at Minit-Tune & Brake Auto Centres in British Columbia, we're always pleased to help our customers get the most out of their cars and trucks. To that end, we'll add a relevant blog topic from time to time to keep you up to date and getting the most out of your vehicle.