Easy Auto Fix: Check and Replace Your Windshield Wipers
Fall brings dazzling colours and views, but those bright oranges and reds on the treetops are often balanced by grey skies and rainy days. The fall rainy season is the perfect time to check your windshield wiper blades and ensure that your vehicle is ready for the downpours. With a wet winter just around the corner, a simple check and replacement now will ensure you have clear visibility in even the heaviest showers.
Not sure what to look for, or prefer to get a full vehicle inspection completed? Get auto repairs in Coquitlam and surrounding cities completed at your local Minit-Tune & Brake Auto Centres. Visit one of our 18 auto repair centres where we can take care of everything from wiper blades to tires to get your vehicle ready for a damp fall and wet winter season.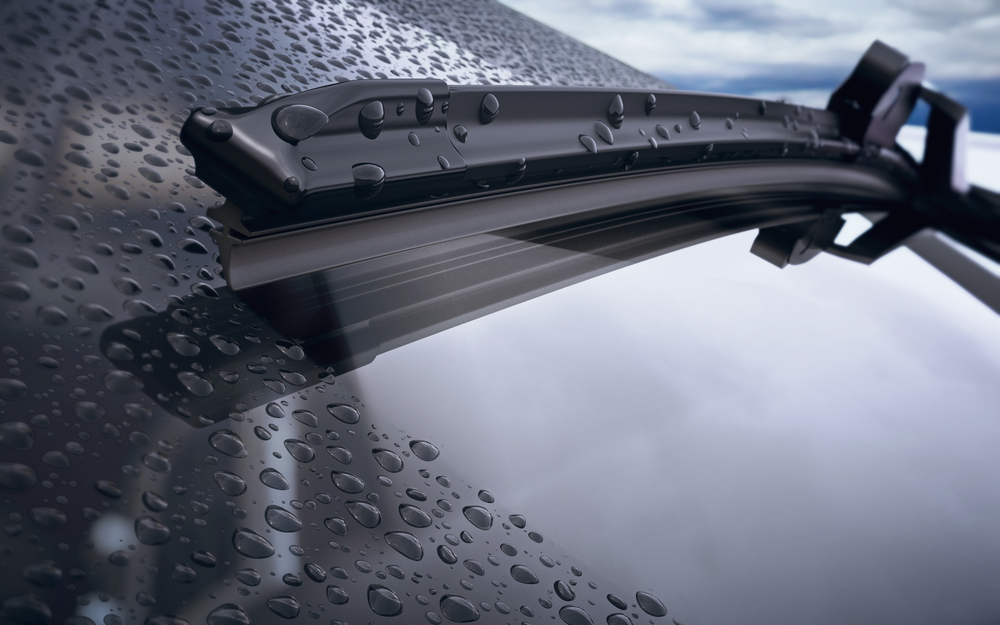 Tips to Check and Replace Your Windshield Wiper Blades
Put safety first with these simple wiper blade tests and keep your windshield clear:  
1.Choose the Right Kind: Technology for wiper blades has come a long way, resulting in better contact and no more streaks! For the best performance, it is important to select the right blades for your vehicle. The right blades will properly fit the size and curvature of your windshield. While most are fairly flexible, looking at your original blades is the best place to start. The ideal size can also be found in your owner's manual. Beam blades offer the best all-weather results, while bracket or frame-style wipers are the most commonly used. Beam blades do away with the metal framework that traditional frame-style designs have, claiming to last longer and be less prone to ice and snow buildup. With the west coast's temperate winters, you may find that a set of bracket blades can still get the job done. If your vehicle came with beam wipers, though, keep in mind that it is best to stick with the same style.
2.Visual Inspection: Take a look for signs of wear and tear on your wipers. Cracked metal parts, rust, or cracked and torn rubber means your blades have seen better days and should be replaced promptly.
3.Turn Them On: The easiest way to test the functionality of your current blades is to turn them on while you are driving, even if it is not raining. If they chatter, clatter, or pull away from the windshield when you accelerate, it is time for a replacement. If you notice streaking when it is raining, it is also a sign that you need a more effective set to be installed.
4.Note Timelines: Just like other parts of your vehicle, your wipers have an average lifespan, after which it is best to replace them. Don't get caught in a storm with an old, broken blade. Instead, be proactive and take note of how long your wipers have been used. Depending on frequency of use and the blade model you go for, wipers tend to last between 6 months and a year.It is good practice to replace the whole set at the same time. If they seem to be holding up after a year, ask your auto mechanic for a second opinion and closer inspection.
Book your seasonal maintenance appointment or auto repair in Coquitlam and surrounding cities at Minit-Tune & Brake Auto Centres. We provide a wide range of auto services and have been keeping vehicles road-ready for more than 40 years.
Auto Repair in Coquitlam
Find out more or schedule your appointment online. You can also check out a full list of our auto centre locations for auto services across BC and Alberta.
MINIT-TUNE BLOG
Minit-Tune & Brake Auto Centres Address Common Issues
Here at Minit-Tune & Brake Auto Centres in British Columbia, we're always pleased to help our customers get the most out of their cars and trucks. To that end, we'll add a relevant blog topic from time to time to keep you up to date and getting the most out of your vehicle.