Essential car maintenance checklist before going on a road trip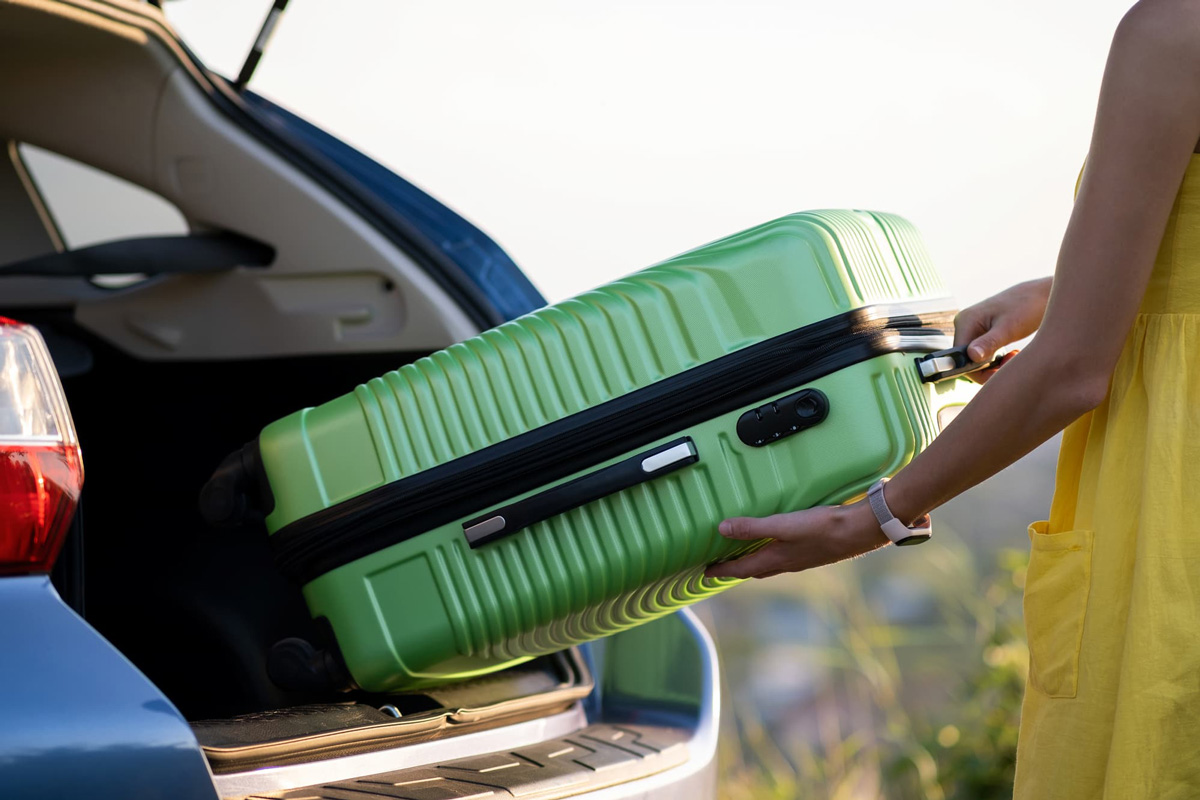 For thousands of Canadians, summertime means planning a road trip. Your travel checklist may include what to pack and how to get to your destination. However, you should also create a list for the vehicle that'll get you there. If you don't inspect your car, you could end up stuck on the roadside instead of having a wonderful time with your family. Here's a quick car road trip maintenance checklist.
First, pop the hood and check your vehicle's fluid levels. This includes topping up the engine oil, brake fluid, transmission fluid, power steering fluid, coolant and windshield washing fluid. Additionally, exceptionally low fluid levels may indicate a leak that an automotive technician should check.
Your car's brakes are an indispensable safety feature. Therefore, if you hear squeaking or grinding noises while braking, need to use more force than usual to stop or find that your vehicle is pulling to one side when you use the brakes, it's time to get your brakes serviced.
Your car's tires get more wear than any other part of your ride. Driving on worn or damaged tires means you could find yourself changing a flat instead of making headway. Check your tires for any bulges or cracks and ensure the tread depth is good enough to give your traction in all types of road conditions.
Moreover, ensure your tires are properly inflated and your wheels are aligned to ensure maximum efficiency and decreased wear.
A burnt-out headlight or turn signal increases your risk of getting into an accident, especially while driving at night. Don't wait until you can't see the winding road ahead to check your headlights, brake lights and turn signals. Make sure to replace any burnt-out bulbs before departing.
A dead battery can quickly put a damper on your adventure. Check the battery's positive and negative leads for corrosion and dirt build-up. Moreover, if your battery is more than five years old, it may be nearing the end of its lifespan. Consequently, you should schedule a battery and charging system check.
Regular tune-ups with an automotive technician are essential for good car maintenance. Professional auto centres have the diagnostic tools to ensure your vehicle is safe and operating efficiently. Before your road trip, schedule an oil change or tune-up at a trusted auto centre.
Car maintenance and repairs in British Columbia and Alberta
When you schedule a maintenance tune-up at Minit-Tune & Brake Auto Centres, we'll check your car from bumper to bumper, including your brakes, belts, filters, tires, steering and more. Before your next road trip, schedule an appointment at one of our 14 locations throughout BC. Download our online coupon for a discount on an oil change and maintenance package.
MINIT-TUNE BLOG
Minit-Tune & Brake Auto Centres Address Common Issues
Here at Minit-Tune & Brake Auto Centres in British Columbia, we're always pleased to help our customers get the most out of their cars and trucks. To that end, we'll add a relevant blog topic from time to time to keep you up to date and getting the most out of your vehicle.