Everything You Want to Know About Buying Winter Tires
Living in the Vancouver area, you know that winter is harsh; more so when you have to drive in it. Even if the hail, sleet, and freezing rain has already begun, it is never too late to buy yourself a quality set of winter tires.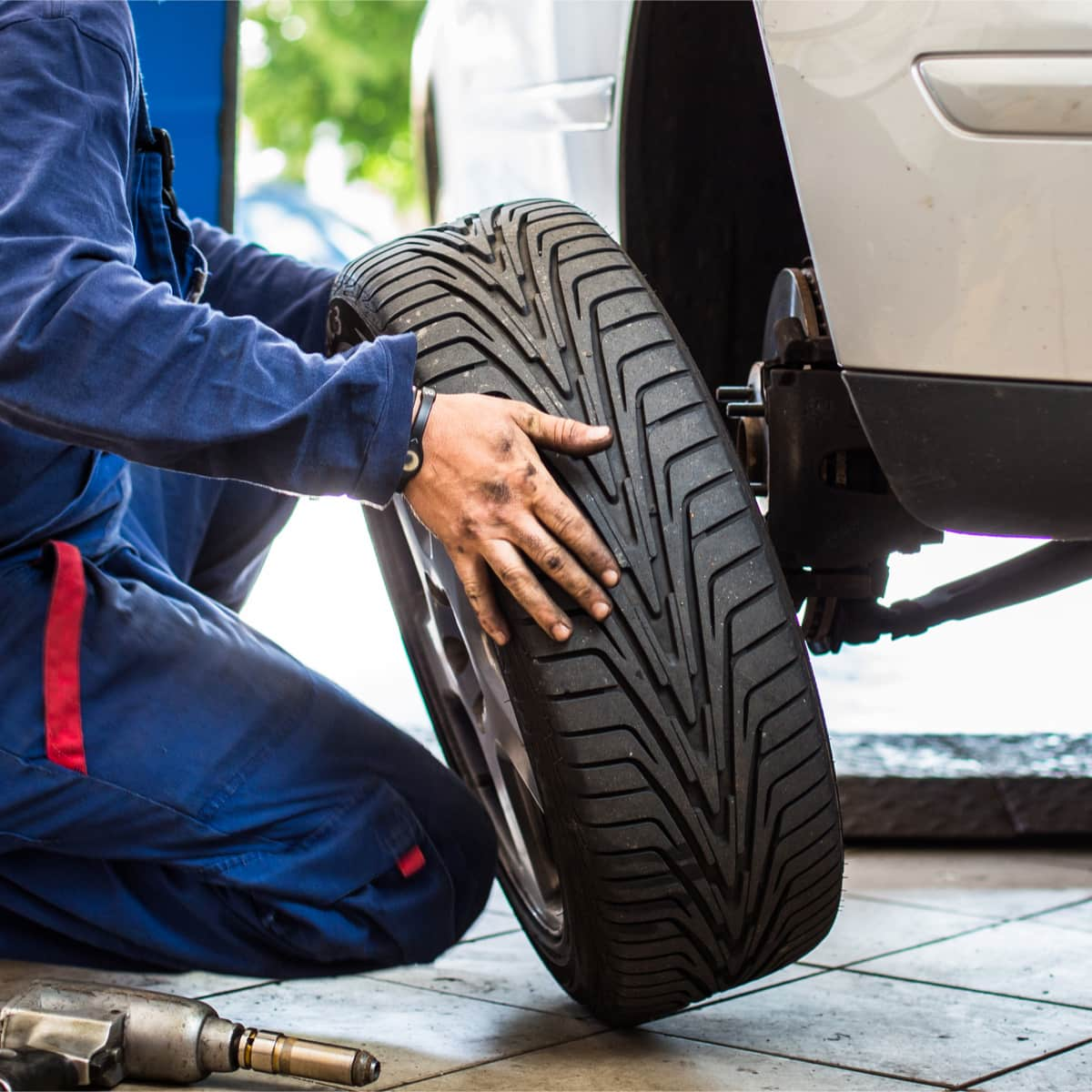 Winter tires provide you the grip you need to drive safely in fresh powder, frozen over snow, and ice. If you are a first-time winter tire buyer, or you would like to learn more about why winter tires make a difference, your team at Minit-Tune & Brake Auto Centres have created a quick guide. Read on below to learn more.
What Constitutes a Good Winter Tire?
Certain qualities make for a good winter tire, including:
Grip for Snow and Ice: Some winter tires are rated better for snow, while others offer traction on slick, icy roads. Winter tires will grip better in both conditions compared to all-season tires, and you want tires explicitly designed for snowy and icy conditions together.
Comfort: Snow tires make your ride in the winter more comfortable than regular all-season tires. This is because all-season tires freeze over in the winter and create a clunky, uncomfortable ride. Winter tires remain pliable even in harsh conditions, so you get a smooth ride without the bumps and vibrations.
Durability: Winter tires are extremely durable, and therefore, worth the investment. When you pay for high-quality winter tires, you will not use them year-round, which expands their use. Good models give you 20,000 miles or more, which usually means three winters (three years) before you replace them.
Warranty: Some winter tires will not have warranties, but those that do are worth the extra money you pay. The best tires will carry a five-year warranty, which protects you from defects in the manufacturing.
What about Studded Tires?
Studded winter tires do not just have winter treads; instead, they have small metal spikes embedded into the tire itself. These bite into the ice and provide you with exceptional grip. There are two significant drawbacks to these tires though: they are loud and damage the street. Some areas will prohibit these types of tires on the road, and they are only practical if you are driving in areas with subzero temperatures frequently enough to encounter ice sheets.
Tips for Buying the Perfect Winter Tire this Season
The experience you have with your winter tires comes down to the quality of that tire. While you know what attributes are best, follow these tips to ensure you purchase the right winter tires for your vehicle:
Always purchase four matching tires. Even if you find discount tires on the rack, you want four of the same brand and style for even wear and tear, but also so that you can use the manufacturer warranty which may be void when you do not use four of the same tire.
Have your winter tires installed by a professional. While this does cost extra, it ensures your tires are perfectly balanced for even wear which means you get more years out of your investment.
Book your tire installation earlier. Auto repairs in Vancouver and its surrounding cities kick into high gear in the winter, so avoid the rush and try to install your tires before the first snowfall.
Get Winter Tires During Your Auto Repair in Vancouver and Its Surrounding Cities
Whether the snow is already here, or you are just prepping for the winter, now is the time to purchase your winter tires and have them installed; or re-install the tires you had last season.
Let the team at Minit-Tune & Brake Auto Centres help you stay safe this winter. Our experts not only can help you find the right tire for your make and model, but also install your tires so that they last as long as possible.
Visit one of our auto repair shops near you with winter tires in stock and ready for installation. For questions about auto repairs in Vancouver and its surrounding cities, or our comprehensive list of services, contact a centre in your area.
MINIT-TUNE BLOG
Minit-Tune & Brake Auto Centres Address Common Issues
Here at Minit-Tune & Brake Auto Centres in British Columbia, we're always pleased to help our customers get the most out of their cars and trucks. To that end, we'll add a relevant blog topic from time to time to keep you up to date and getting the most out of your vehicle.