How to Choose the Right Coolant for BC Winters
Driving in British Columbia winters can be treacherous. From strong winds and heavy snow to freezing rain and slippery slush, your vehicle gets put through the wringer. Ensuring your car has proper antifreeze will keep your engine running smoothly in any conditions. Here's what you need to know about choosing the right coolant.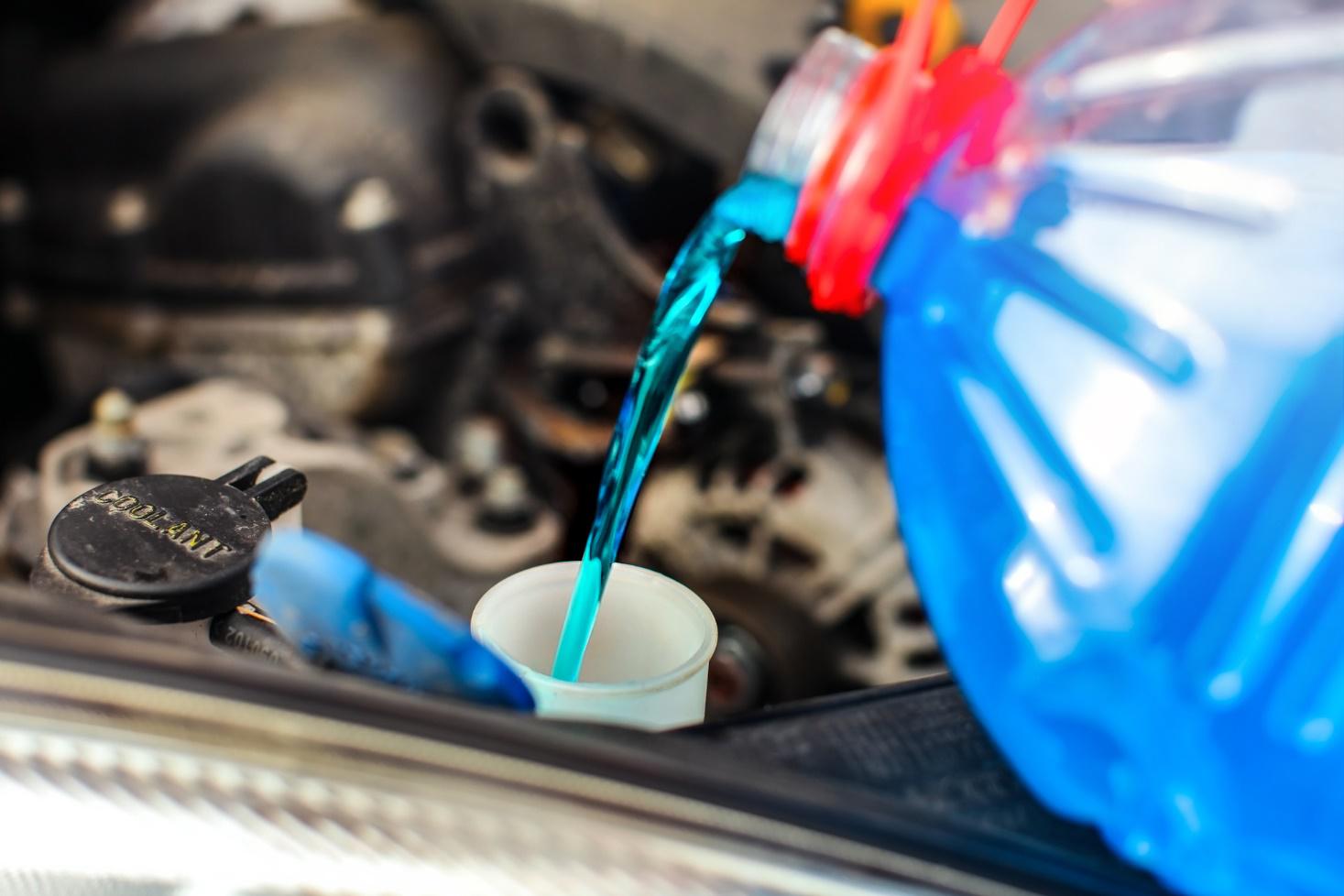 What's Antifreeze?
Antifreeze, or coolant, is a glycol-based fluid made primarily from ethylene glycol or propylene glycol. It's mixed with distilled water to keep your radiator and engine from freezing in cold temperatures. It also helps safeguard your engine and cooling system from rust, corrosion and contaminants.
Types Of Coolant
There are three types of antifreeze available: inorganic acid technology (IAT), organic acid technology (OAT) and hybrid organic acid technology (HOAT). Different vehicles require different coolants, each specifically formulated to keep its designated engine type running in extreme temperatures.
Inorganic acid technology coolant was used in all cars until the early nineties. However, it's not typically used in modern vehicles because it's less efficient than OAT and HOAT. IAT contains silicates and phosphate corrosion inhibitors to protect metal parts such as the radiator and engine. It's bright green and must be changed every two years or 45,000 kilometres.
Organic acid technology coolant is a more modern type of antifreeze. It typically comes in orange or red, depending on the formula. OAT doesn't contain silicates or phosphate but uses carboxylic acids to inhibit corrosion. OAT lasts up to 80,000 kilometres, or five years, before it needs to be changed. Cars manufactured by General Motors (GM) and Volkswagen (VW) most often use this formula.
Hybrid organic acid technology coolant is a hybrid of OAT and IAT coolants. HOAT contains additives that inhibit rust, plus silicates that increase aluminum protection and prevent corrosion. It typically comes in pink or purple and is used mainly in Chrysler and Ford vehicles. It's a long-lasting antifreeze that lasts anywhere from five to ten years.
It's important to check your vehicle owner's manual for recommendations on the type of coolant that's best for your car. Using the wrong antifreeze can gradually lead to corrosion, damaging the water pump, radiator and cylinder gasket, hindering your car's performance and potentially resulting in a breakdown.
Professional Oil Changes and Tune-Ups throughout British Columbia
If you're unsure what type of coolant your car needs, visit your nearest Minit-Tune & Brake Auto Centres. We carry various types of antifreeze that meet or exceed OEM specifications and can easily replace it for you to get you safely back on the road. We also offer a full-service oil change and tune-up program that includes a routine inspection of your car's critical components. Contact us today to set up an appointment.
MINIT-TUNE BLOG
Minit-Tune & Brake Auto Centres Address Common Issues
Here at Minit-Tune & Brake Auto Centres in British Columbia, we're always pleased to help our customers get the most out of their cars and trucks. To that end, we'll add a relevant blog topic from time to time to keep you up to date and getting the most out of your vehicle.