How to Clean Cloudy Headlights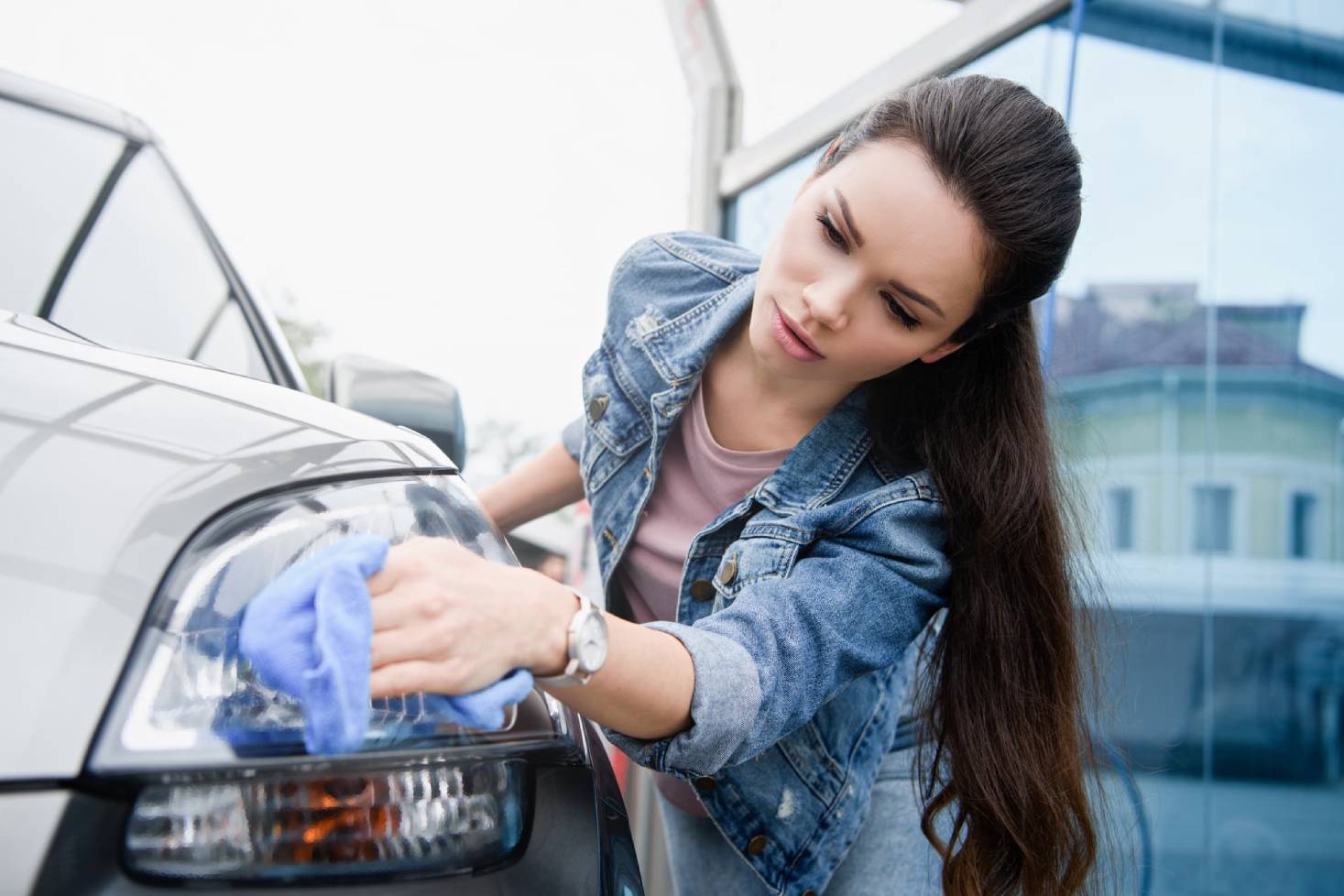 Headlights help you see the road when you're driving in dark, foggy, rainy or snowy conditions. Newer vehicles have headlights that are made of polycarbonate plastics instead of glass. Although these headlights are more resistant to scratches, exposure to UV rays causes the outer layer to degrade over time, resulting in a dull, hazy appearance that can obscure visibility when driving at night. If you notice that your lights are less bright and have a yellowish tinge to them, chances are they need to be cleaned. Here's how to effectively take care of your car's headlights.
Tools and materials
Start by collecting the necessary materials. Here's a list of the supplies you'll need to gather before you begin:
Car soap
A bucket
A sponge
Gloves
Painter's tape
Toothpaste
Microfibre cloths
Car wax
Clean water
Cleaning your headlights
Follow these six simple steps to effectively clean your cloudy headlights:
1. Perform a pre-clean. Wash your headlights using a sponge, soap and water. Wipe them dry using a clean, microfibre cloth.
2. Prepare the area. Add painter's tape to the area around your headlights to protect the paint.
3. Apply cleanser. Put on your gloves and apply toothpaste or a mildly abrasive cleanser to a damp cloth. Rub each headlight with the cloth for at least five minutes. You can also clean them using a mixture of baking soda and vinegar instead of toothpaste.
4. Rinse and buff. Use clean water to remove the cleanser and rinse each headlight thoroughly. Allow your headlights to air dry before buffing them with a microfibre cloth.
5. Apply car wax. A small amount of wax can help protect your headlights and keep them clear for longer.
6. Test them. Turn your headlights on and assess the results. If you don't notice a big improvement, you may need to repeat the process using a specialized restoration kit. It's also possible that your headlights are too far gone and you may need to replace them. Visit a professional mechanic for an inspection.
Auto repair in British Columbia and Alberta
Minit-Tune & Brake Auto Centres offers full-service automotive repair and maintenance across British Columbia and Alberta. Our services are backed by a one-year or 15,000 kilometre parts and labour warranty. Customer satisfaction is our top priority and we have the consumer choice award to prove it. Contact us today to schedule an appointmant.
MINIT-TUNE BLOG
Minit-Tune & Brake Auto Centres Address Common Issues
Here at Minit-Tune & Brake Auto Centres in British Columbia, we're always pleased to help our customers get the most out of their cars and trucks. To that end, we'll add a relevant blog topic from time to time to keep you up to date and getting the most out of your vehicle.