Keeping Your Vehicle Cool without Wasting More Fuel
After a long day of your vehicle sitting in the sun, you jump in only to find that the seats are scorching, the heat waves flowing out of your vehicle, and your only option is to blast that air conditioner until temperatures are reasonable once again.
Sadly, the more air conditioning you use, the more fuel your vehicle consumes – which means the more you spend on fuel costs in the summer. Luckily, you have ways to reduce how often you must crank that air conditioner up to full blast and prevent the dreaded heatwave syndrome when you get into your vehicle.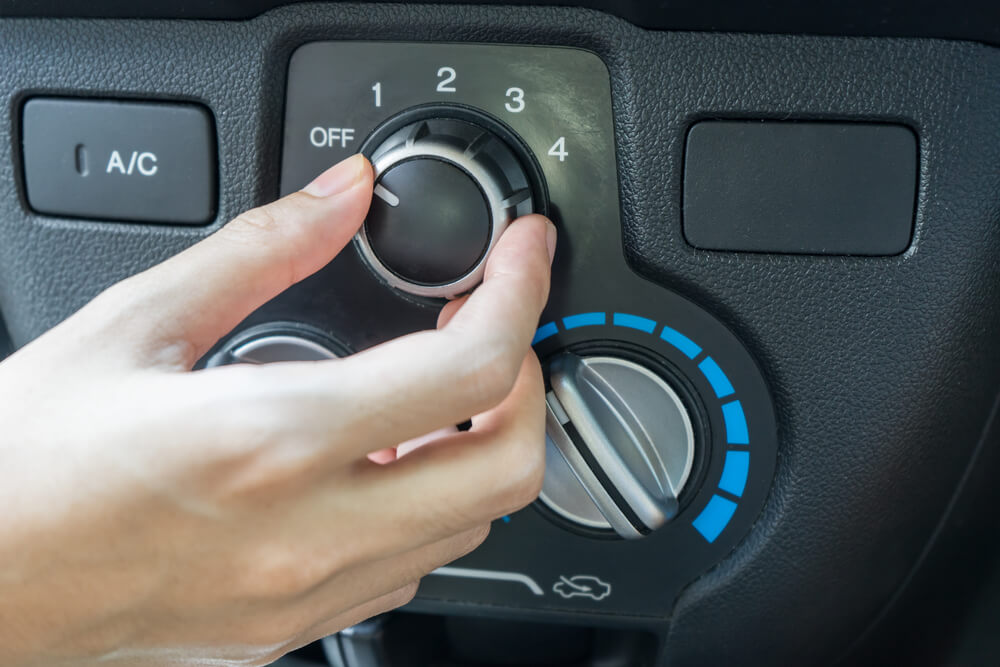 Tips for Keeping Your Vehicle Cool without Using the Air Conditioner
To avoid spending more on fuel than necessary, see if you can keep the interior of your vehicle nice and comfortable using these cooling down tips:
Park in the Shade: If you can, park your vehicle in shaded areas. Most of the sun's peak heat times run from 10:00 am – 2:00 pm. So, try to park near the building or under a tree during those hours especially.
Deploy the Interior Shade: Use a windshield visor on the inside of your car. These visors prevent solar heat from warming the interior of your vehicle too much, but also can preserve your leather seats, dashboard, and other items inside the car from harmful UV rays and heat damage.
Cover Your Leather: Leather seats are flashy, refined, and add value to your car. In the summer, they are your worst enemy. From your bare legs sticking to the surface to the scorching temperatures they soak up in the sun, they can be uncomfortable. Keep them cool by placing a towel over them while your vehicle is parked.
Crack the Windows: Crack your windows open ever-so-slightly to allow air flow inside the vehicle. Do not crack them enough for someone to reach in.
Tint Your Windows: Window tint prevents the sun from penetrating into the vehicle and heating up the inside. Have a professional tint your windows and remember that you must adhere to tint laws for British Columbia. A professional will know the regulations that apply to your vehicle.
Surprisingly, what you wear could keep you cooler too. Darker coloured clothes will heat up faster, just like darker coloured vehicles. Therefore, try wearing white or pastel colours to keep your body from heating up, which will equally decrease how much air conditioning you use in the car.
Get Your AC Tuned Up with the Professionals at Minit-Tune & Brake Auto Centres
Keep the interior of your vehicle cool, crisp, and efficient by having your air conditioner tuned up by the professionals from Minit-Tune & Brake Auto Centres. Even if your air conditioner is working at its best, it requires routine maintenance.
To have your air conditioner inspected, repaired, or tuned-up for the season, find a location near you today. Meanwhile, review our list of services to see how our team can help you with your auto repair in British Columbia.
MINIT-TUNE BLOG
Minit-Tune & Brake Auto Centres Address Common Issues
Here at Minit-Tune & Brake Auto Centres in British Columbia, we're always pleased to help our customers get the most out of their cars and trucks. To that end, we'll add a relevant blog topic from time to time to keep you up to date and getting the most out of your vehicle.