Meet Minit-Tune and Brake Auto Centres' 2018 Franchisee of the Year
For 42 years, Minit-Tune & Brake Auto Centres has been honouring the outstanding dedication and consistent hard work of our Minit-Tune and Brake Auto Centres. Each year, a Franchisee of the Year is awarded recognition, praise, and the annual trophy. The annual trophy is the same original award, first presented to our winner in 1977.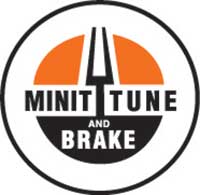 We are happy to announce that our Maple Ridge Minit-Tune & Brake Auto Centre location is the winner of the Franchisee of the Year award for 2018. Special thanks and congratulations to Owner/Operator Jansen Family!
We are grateful and truly appreciate their dedication to providing superior auto repairs in Maple Ridge, customer service above and beyond expectations, and for helping us create a reputation that has made Minit-Tune & Brake a trusted name in auto repair and maintenance services.
How the Winner is Selected
Each year, we take a look at all of our franchise locations. After examining the year's records, customer reviews, and other factors, we choose one franchisee that went above and beyond. We make our decision based on the following factors:
Customer Service
Shop Cleanliness and Presentation
Staff Training and Retention
Customer Retention and Growth
Sales Growth
Visit Our 2018 Franchisee of the Year for Auto Repair and Service Needs
The Jansen Family's location has established itself as an important part of the Minit-Tune & Brake Auto Centre company and the Maple Ridge community. Their record of excellence means they are prepared to help you with all your automotive service needs. Visit our Franchisee of the Year for:
Tune-Ups
New Vehicle Servicing
Pre-purchase Inspections
Auto Repairs
Tire Rotations, Replacements, Flat Repairs
Electrical System Repairs, Batteries, Charging Systems
Heating and Air Conditioning Repairs
Brake Checkups, Replacements
Engine and Transmission Repairs
…and More
This year, we would also like to congratulate our first runner up, Eddie Wu and his team at our Coquitlam location. In addition, we would like to recognize the efforts of our second runner up from Salmon Arm, Roy Edwards. All three locations have had a fantastic year.
Minit-Tune & Brake has been providing auto care services to Maple Ridge, Coquitlam, Salmon Arm and other communities throughout BC and Alberta for almost 40 years . Whether you are looking for an oil change or an engine tune-up, we can guarantee you will receive excellent service at our Franchisee of the Year location. Give us a call or visit us online to schedule your vehicle maintenance or repairs today.
MINIT-TUNE BLOG
Minit-Tune & Brake Auto Centres Address Common Issues
Here at Minit-Tune & Brake Auto Centres in British Columbia, we're always pleased to help our customers get the most out of their cars and trucks. To that end, we'll add a relevant blog topic from time to time to keep you up to date and getting the most out of your vehicle.