Everything You Need to Know About Out-Of-Province Car Inspections
You have purchased a vehicle out of the province of BC, but bringing it back home is not as easy as you might think. First, your vehicle may be subject to an out-of-province inspection required by the Ministry of Transportation and Infrastructure.
To ensure complete compliance, we have created a quick guide to answer your questions and help you determine if you need an inspection.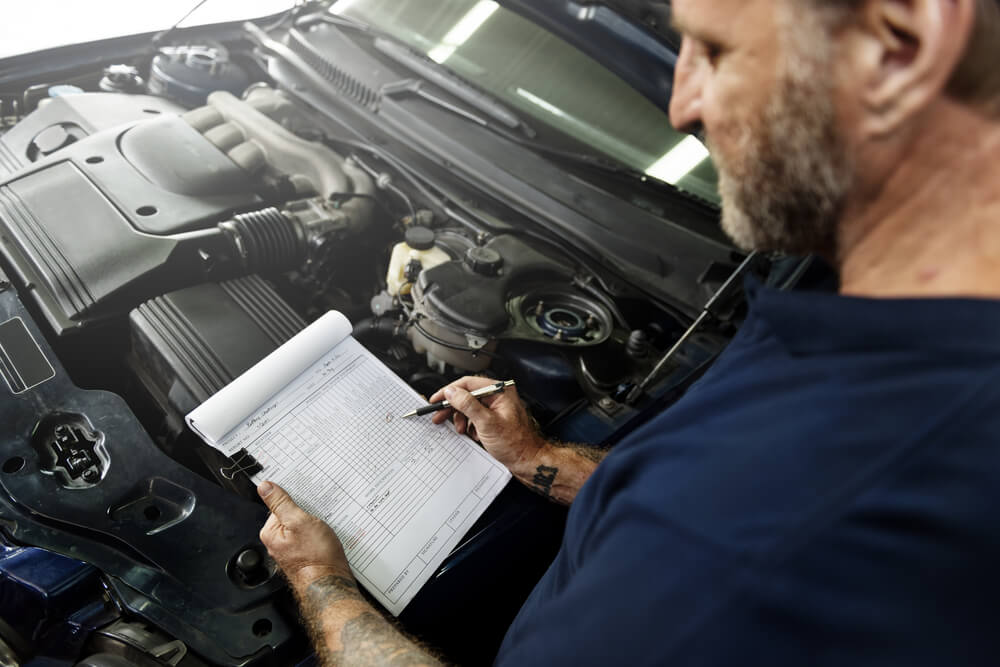 When is an Out-of-Province Inspection Required?
Privately owned vehicles imported to BC are subject to a one-time vehicle inspection. This inspection ensures that the vehicle purchased is compliant with all safety standards mandated in the Motor Vehicle Act Regulations (MVAR).
Also, if you are relocating from another province, to register your vehicle you must complete the inspection, because various provinces of Canada have different requirements. The inspection is required so that you can properly certify your vehicle in British Columbia.
Vehicles Exempt from the BC Safety Inspection
Some vehicles are exempt from the BC inspection requirement. Trailers or off-highway vehicles do not require the inspection.
Per the ICBC, other instances where the inspection might not be required include:
Brand New Vehicles: A vehicle purchased brand new or imported into BC does not need the pre-registration safety inspection.
Private Imports from Specific Regions: Under the New West Partnership Trade Agreement, any vehicles imported from Alberta or Saskatchewan will not require a pre-registration inspection if an inspection was completed and approved by an NWPTA province within 90 days.
Motorcycles: Motorcycles imported to BC do not require inspection.
Heavy Vehicles: Any vehicle with a weight of 3501 kg or higher are exempt from the traditional inspection, including trailers.
A vehicle that was rebuilt, has right-handed driving, customized car kits, or has been lowered or lifted is not exempt, even if it falls into the categories mentioned above.
What is Included in the Out-of-Province Inspection?
Several areas are inspected for the pre-registration process, including:
Identification: The vehicle's current registration and your identification must match.
Driver Controls: All controls, including visors, windshield wipers, accelerator and brake pedals, power steering, and other operational controls are inspected for functionality.
Body: The body of the vehicle must be safe, including the frame and unibody, trailer hitch, bumpers, floors, doors, seats, and seatbelts.
Undercarriage: Tires, road clearance, steering linkage, ball joints, shock absorbers, and the exhaust system must all pass inspection.
Brakes: All brakes and their associated components must be cleared and safe.
Lighting and Electrical: Your battery, indicator lights, headlamps (including daytime running lights), and switches must be operational.
Under the Hood: The engine and its components, including your fuel system, are inspected.
Why Did My Vehicle Fail?
There could be a multitude of reasons why a car could fail the inspection. Luckily, when you work with the team at Minit-Tune & Brake Auto Centres, you have professionals ready to help you correct these issues so that you can register your vehicle successfully.
Our team offers auto repair in Vancouver and surrounding cities, and we can correct inspection failures. Common reasons vehicles fail include:
Unsafe brakes
Poor emissions
Broken windshield wipers
Missing or broken exterior lights
Seatbelt failures
Exhaust system malfunctions
Bald tires
Rebuilt Airbags
Protruding metal on the exterior
Broken mirrors, horn or windows
Bring Your Vehicle in for Auto Repair in Vancouver and Its Surrounding Cities and a Pre-Registration Inspection
The team at Minit-Tune & Brake Auto Centres is qualified to inspect and repair your vehicle so that you can register it successfully in BC.
Bring your car to one of our convenient locations throughout British Columbia. For more information about our pre-registration and pre-purchase inspections, contact a centre in your area.
MINIT-TUNE BLOG
Minit-Tune & Brake Auto Centres Address Common Issues
Here at Minit-Tune & Brake Auto Centres in British Columbia, we're always pleased to help our customers get the most out of their cars and trucks. To that end, we'll add a relevant blog topic from time to time to keep you up to date and getting the most out of your vehicle.