Everything You Need to Know About Out-Of-Province Car Inspections
Did you recently purchase a vehicle outside of BC? Bringing it back home may be more challenging than you think. First, your vehicle may be subject to an out-of-province inspection required by the Ministry of Transportation and Infrastructure.
To ensure complete compliance, here's a quick guide to answer your questions and help you determine if you need an inspection.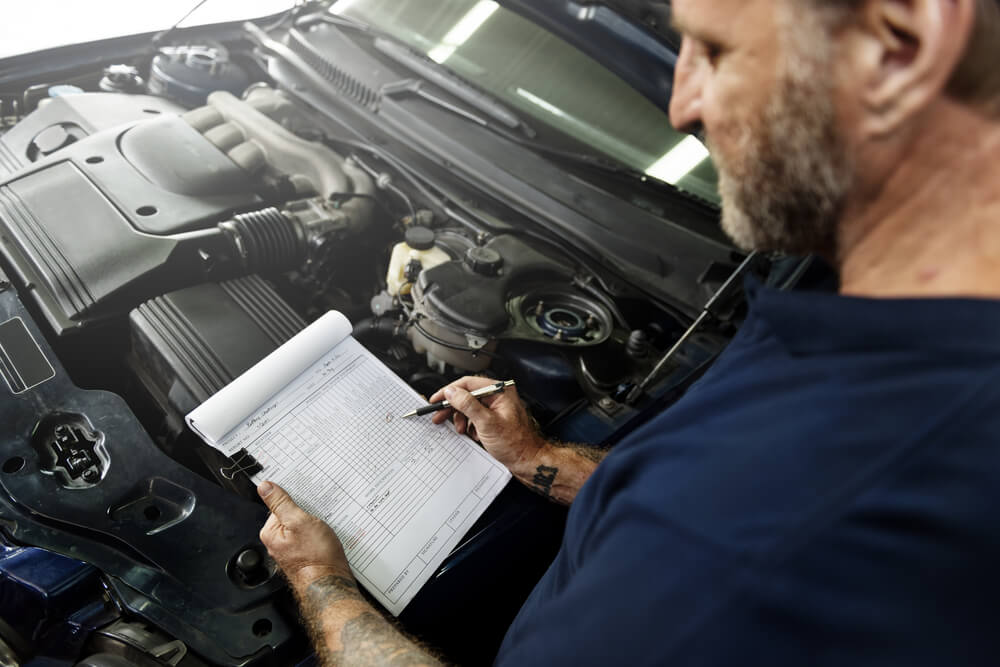 When Is an Out-Of-Province Inspection Required?
In most cases, privately owned vehicles imported to BC require a one-time out-of-province inspection. This inspection ensures the vehicle complies with all safety standards mandated in the Motor Vehicle Act Regulations (MVAR). Also, if you are relocating from another province you must complete the inspection to register your vehicle, because various provinces of Canada have different safety requirements.
This government-mandated inspection must be completed at a designated facility like a Minit-Tune & Brake Auto Centres.
Exemption for Vehicles Coming from Alberta, Saskatchewan or Manitoba
Under the New West Partnership Trade Agreement, privately-owned and leased vehicles imported from Alberta, Saskatchewan or Manitoba may be exempt from the BC pre-registration safety inspection.
This rule applies to passenger and commercial vehicles and motorhomes weighing 3,500 kilograms or less. However, it doesn't apply to vehicles owned or leased by a company or organization or those with a salvage, rebuilt or altered status on the Interprovincial Record Exchange or supporting documents.
The vehicle must also meet the following criteria:
It must be privately owned by a new or returning to BC resident and be the same owner(s) in the previous jurisdiction making the application for registration in BC
It must have been registered in Alberta, Saskatchewan or Manitoba immediately prior to being imported to BC
It must have a model year that's either: four years old (current year inclusive) or less, or five years old or more and have passed a provincial vehicle safety inspection in the previous jurisdiction within the last 90 days
Ask your Autoplan broker for more details to determine if you're exempt from BC's pre-registration safety inspection.
Additional Types of Vehicles Exempt from the BC Safety Inspection
In addition to the exemptions outlined in the New West Partnership Trade Agreement, many other vehicle types are exempt from BC's vehicle inspection requirements. Per the ICBC, other instances where the inspection might not be required include:
Brand New Vehicles: A vehicle purchased brand new or imported into BC does not need the pre-registration safety inspection.
Motorcycles: Motorcycles imported to BC do not require inspection.
Heavy Vehicles: Any vehicle with a weight of 3501 kg or higher are exempt from the traditional inspection.
Trailers, off-highway vehicles and low-speed electric vehicles.
Keep in mind that vehicles that have been rebuilt, have right-hand drive, are equipped with customized car kits or have been lowered or lifted are not exempt, even if they fall under one of the abovementioned categories.
What Is Included in the Out-Of-Province Car Inspection?
Several areas are inspected for the pre-registration process, including:
Identification. The vehicle's current registration and your identification must match.
Driver controls. All controls, including visors, windshield wipers, accelerator and brake pedals, power steering, and other operational controls are inspected for functionality.
Body. The body of the vehicle must be safe, including the frame and unibody, trailer hitch, bumpers, floors, doors, seats, and seatbelts.
Undercarriage. Tires, road clearance, steering linkage, ball joints, shock absorbers, and the exhaust system must all pass inspection.
Brakes. All brakes and their associated components must be cleared and safe.
Lighting and electrical. Your battery, indicator lights, headlamps (including daytime running lights), and switches must be operational.
Under the hood. The engine and its components, including your fuel system, are inspected.
Why Did My Vehicle Fail the Inspection?
There are multitude of reasons why a car could fail the inspection. Luckily, when you work with the team at Minit-Tune & Brake Auto Centres, you have professionals ready to help you correct these issues so that you can register your vehicle successfully.
Our team offers auto repair in Vancouver and surrounding cities, and we can correct inspection failures. Common reasons vehicles fail include:
Unsafe brakes
Poor emissions
Broken windshield wipers
Missing or broken exterior lights
Seatbelt failures
Exhaust system malfunctions
Bald tires
Rebuilt Airbags
Protruding metal on the exterior
Broken mirrors, horn or windows
Next Steps After Passing the Vehicle Inspection
Once your vehicle has successfully passed the inspection, you must take it to an Autoplan broker's office to have it registered, licensed and insured for driving in BC. The broker needs to see the vehicle to confirm the VIN and odometer reading and check for any visible damage.
You must bring the following paperwork to the broker's office:
A vehicle Import Form 1 with two stamps from Canada Border Services Agency (CBSA)
CBSA document B15, or B3 or B4
The vehicle's original Certificate of Title or Certificate of Origin
The original bill of sale
A "passed" inspection report, signed by the inspector, from a designated inspection facility
You can reference ICBC's out-of-province inspection checklist to ensure you have all the necessary documentation.
Bring Your Vehicle in for Auto Repair and Pre-Registration Inspections in Vancouver and Surrounding Areas
The team at Minit-Tune & Brake Auto Centres is qualified to inspect and repair your vehicle so you can register it successfully in BC. Bring your car to one of our convenient locations throughout British Columbia. For more information about our pre-registration and pre-purchase inspections, contact your nearest location.
MINIT-TUNE BLOG
Minit-Tune & Brake Auto Centres Address Common Issues
Here at Minit-Tune & Brake Auto Centres in British Columbia, we're always pleased to help our customers get the most out of their cars and trucks. To that end, we'll add a relevant blog topic from time to time to keep you up to date and getting the most out of your vehicle.