Start Fall with a Memorable Road Trip
British Columbia has something to offer year-round, but if you are a fan of fall like our team here at Minit-Tune & Brake Auto Centres, then you want to soak up the season. From the crisp, cool air, wonderful temperatures, and the extraordinary colours of fall, taking a road trip is the perfect way to experience it all.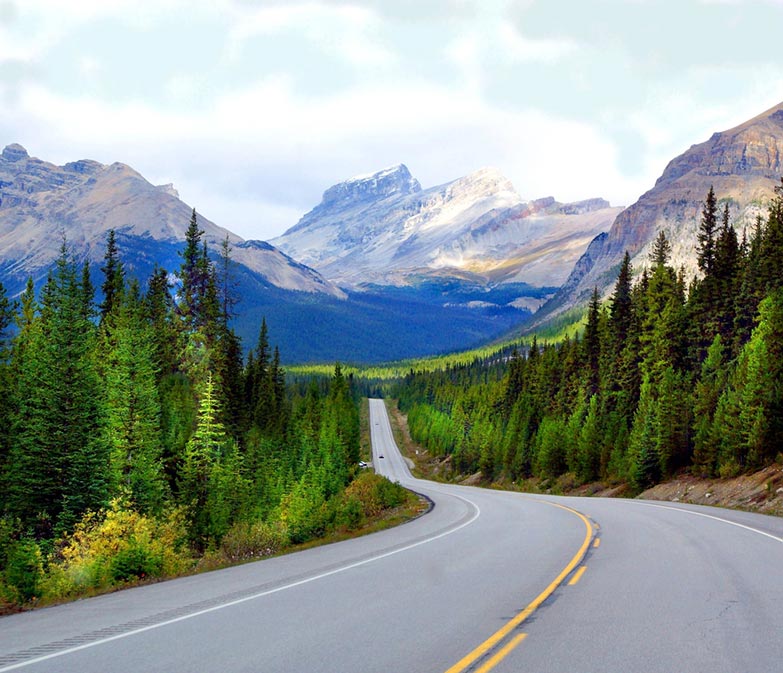 Pick up your car keys and prepare for a day trip or weekend getaway exploring one of these amazing road trip paths that BC has offers.
Top 5 Road Trips in BC to Experience Fall
From pumpkin spice wafting in the air to apple cider and grape harvests, BC comes to life in the fall, and you can experience it by taking one of these amazing road trips.
Explore the Magic of Tofino: Tofino takes about 5 hours and 30 minutes if leaving Vancouver. It is the perfect place to experience the season in BC, and a great romantic getaway for the weekend too. Explore the scenery, enjoy the beach, go for a fall hike, or take a dip in the hot springs. The weather is much cooler in the fall, so pack some long sleeves clothing, and enjoy the trails without the summer crowds.
See Botanical Beach in Port Renfrew: This trip takes just under 5 hours from Vancouver ,and is an experience that is perfect for the entire family. Check out the marine life in the tide pools, walk along the beach to collect shells and rocks, or go whale-watching.
Enjoy the Wine of Kelowna: You can get to wine country in just a little over 4 hours from Vancouver. Okanagan Valley is BC's wine country that everyone needs to visit, especially in the fall. The leaves don hues of rich orange, red, and brown, and you are visiting just in time for the grape harvest. Enjoy the small town, visit local wineries, and bring home wines to keep you warm all winter long.
Go to Mayne Island: Mayne Island is a short drive, averaging a little over 2 hours (including the ferry ride), and lets you explore one of the most popular fall destinations. Get yourself a cottage for the weekend, enjoy the coastal scenery, and find the most unique gift shops on this quaint island.
Visit Yoho National Park: Yoho National Park is by far the longest drive, taking about 8 hours from Vancouver. However, 2017 is the time to go, because all national parks have free admission for the 150 years of Canada celebration. Stay at the Emerald Lake Lodge, check out the waterfalls, and enjoy the park to yourself now that the summer tourist crowds have left.
Prepare Your Car for the Long Fall Road Trip with Minit-Tune & Brake Auto Centres
Before you head out on your long fall road trip, have your vehicle serviced by the team at Minit-Tune & Brake Auto Centres. We offer everything from your routine oil changes and tire rotations to auto repairs in Vancouver and its surrounding cities. Our goal is to ensure your vehicle is safe and ready for the road; no matter how long a trip you plan to take.
Look online and find an auto repair shop near you today. For questions about auto repairs in Vancouver and its surrounding cities with Minit-Tune & Brake Auto Centres, contact a centre in your area.
MINIT-TUNE BLOG
Minit-Tune & Brake Auto Centres Address Common Issues
Here at Minit-Tune & Brake Auto Centres in British Columbia, we're always pleased to help our customers get the most out of their cars and trucks. To that end, we'll add a relevant blog topic from time to time to keep you up to date and getting the most out of your vehicle.