Summer Long Weekends Travel Safety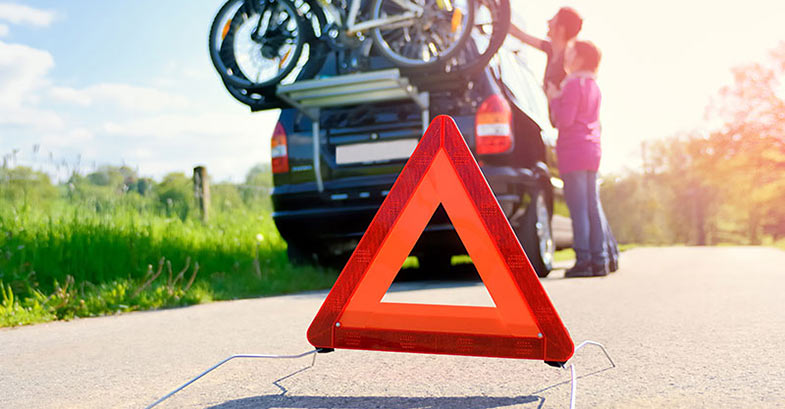 Summer is here and that means holiday travel. Whether it's the mid-summer celebration of British Columbia Day or the end of summer with Labour Day, many people use the long weekend to make short trips out of town to visit their cottage in one of the province's beautiful, scenic areas or enjoy the company of family and friends at picnics, fairs, and festivals. To ensure safe travel, let Minit-Tune & Brake Auto Centres – winners of the Consumer Choice Award for Business Excellence 2007-2015 – with a team of highly experienced technicians, be your trusted partner to safe travel this summer.
A vehicle in top shape has a better chance of staying reliable and efficient. Consumer Reports News suggests the following tips "to ensure that your car and your family are prepared for your next adventure."
Schedule a checkup.
erform basic maintenance on your vehicle, such as checking wipers and fluid levels, before you head out.
Schedule any necessary service, such as oil changes or tune ups.
Additionally, you should check a number of routine items, including the headlights, air conditioner, tires, and air filter, before travelling to ensure your family's safety and comfort, and gain peace of mind that there's not a larger concern lurking out of sight.
Exxon Mobil Corporation suggests "you take a few preventive measures before you hurl a vehicle into the gauntlet of our national highway system," beginning with checking all fluid levels and wear items including:
Engine oil
Transmission and differential fluids
Engine coolant
Brake system
Hoses
Belts
Tire pressure and tread
Battery
Test the car: Do a quick run up the local freeway to listen for noises, feel for shakes, and watch for trouble signs in the gauges.
Minit-Tune & Brake Auto Centres' Tune Up Maintenance program covers all these safety concerns including (as necessary) replacing spark plugs, checking emission levels, and performing a full maintenance inspection of all major systems. That's brakes, belts, filters, fluid levels, tires and shock absorbers, cooling system, steering system, and much more.
No matter what kind of maintenance your car needs, the friendly and skilled staff at Minit-Tune & Brake Auto Centres is ready to fix your vehicle and get you on your way. Visit www.minit-tune.com or one of our 18 locations across Vancouver, BC and Alberta today!
MINIT-TUNE BLOG
Minit-Tune & Brake Auto Centres Address Common Issues
Here at Minit-Tune & Brake Auto Centres in British Columbia, we're always pleased to help our customers get the most out of their cars and trucks. To that end, we'll add a relevant blog topic from time to time to keep you up to date and getting the most out of your vehicle.