Spring Car Cleaning Tips for Your Vehicle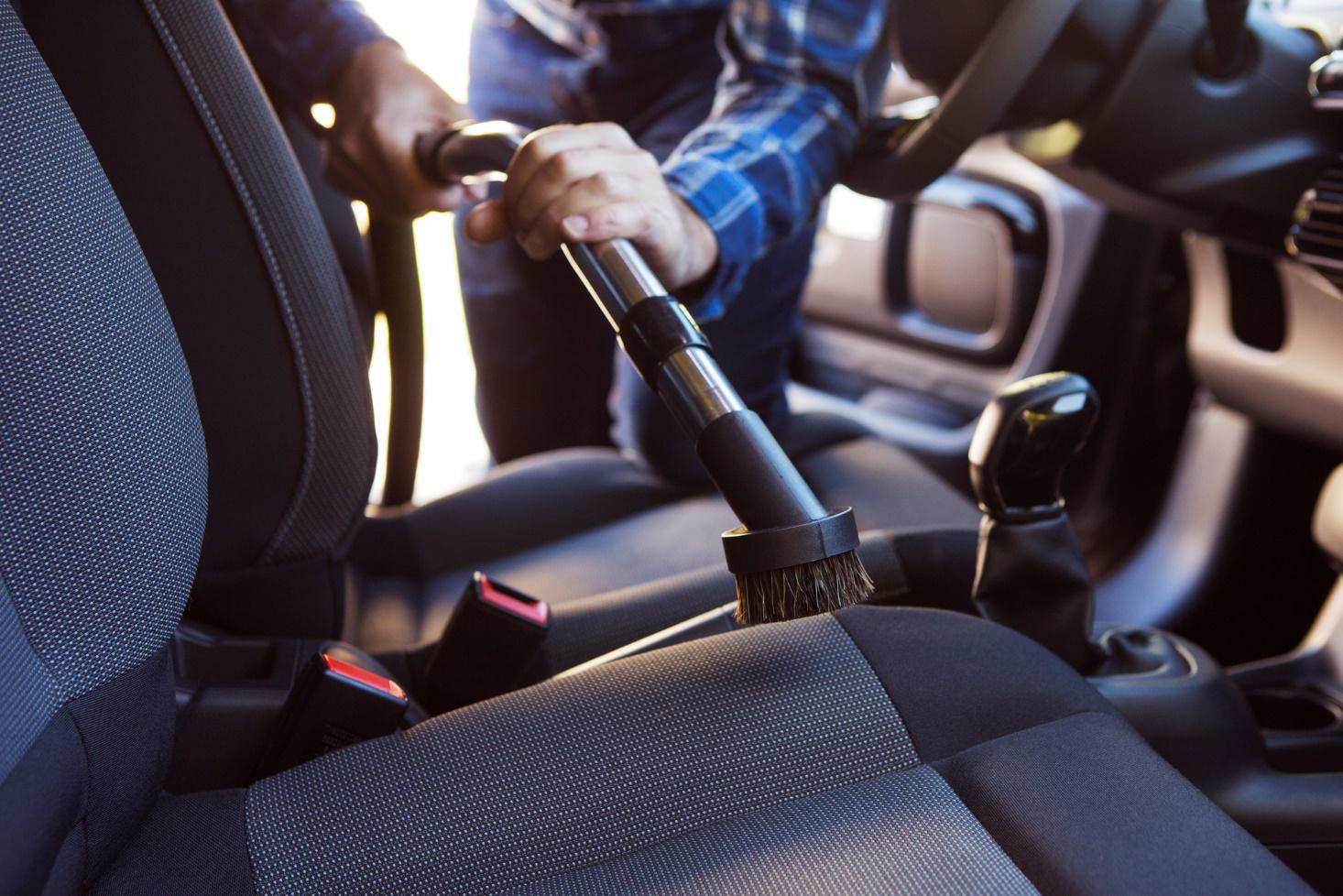 After months of driving through cold, wet slushy streets, your car can benefit from a thorough spring cleaning. Besides making your car more enjoyable to drive and comfortable for your passengers, cleaning and detailing your car protects it from damage and keeps it looking new longer. Follow these spring car cleaning tips for a spotless ride this summer.
Use compressed air. An air compressor allows you to blow hidden dirt and debris from nooks, crannies and crevices of the carpets and console. Not all dirt is visible at first, so an air compressor can help make it easier to see and remove dust.
Don't forget your ducts. Aim air pressure at your ducts, behind vent grilles. Dust, dirt and other airborne particles can build up in these areas and lead to unpleasant smells. Cleaning keeps your vehicle smelling fresh and new as you switch from using the heat to the air-conditioning.
Clean your tires. You should clean your tires and wheels before moving onto the body and paint job of your vehicle. Use a degreaser and choose a non-acid cleaner to protect your wheels. Avoid acid cleaners and detergents which can harm the paint.
Change windshield wipers. Having wipers that function well are a safety essential during summer downpours and to keep your windshield clean. Cold winter temperatures can cause blades to crack and warp. Pros recommend you change your windshield wipers annually and spring is a great time to do it.
Get your hands dirty. The pros recommend hand washing your ride. It can be a relaxing job if you approach it right and it'll give you a chance to inspect your vehicle. Use a carwash solution instead of your household dish soap, which can strip protective waxes from your paint job. Don't forget to dry your vehicle as well, to avoid leaving minerals or dirt residue on the surface of your vehicle.
Clean the engine. Pop the hood and remove any dead leaves or other debris that may have collected underneath it. Use a car wash mitt and warm, soapy water to wipe down the engine block. Rinse with clean water and allow everything to dry before applying protective finishes to plastic, rubber and silicon parts.
Clean and vacuum the interior. Remove everything from your car and give all the upholstery and flooring a thorough vacuuming. Remember to get inside all the cracks and crevices where food, pet hair and other debris may hide. Wash the car mats outside with a power washer or a soapy sponge and allow them to dry before putting them back inside.
Remove salt stains. Salt is highly corrosive to your vehicle's interior and exterior, so you need to ensure you wash all road salts away. Power wash the undercarriage of your car or visit a mechanical car wash with undercarriage spray jets. Inside the cabin, use a simple vinegar and water solution to break up and lift salts from your upholstery and other soft surfaces.
Protect your vehicle. Once you've cleaned your vehicle inside and out, you'll likely want to protect all the work you've done. Be sure to wax your vehicle every season, especially if it gets parked outdoors and is exposed to the elements every day. Sticking to a regular waxing schedule is the best way to protect your paint job and prevent damage.
Freshen up. Make the inside of your car smell fresh and clean with a homemade air freshener mist. In a spray bottle, combine 125 millilitres of distilled or purified water, 5 millilitres of rubbing alcohol and 25 drops of your favourite essential oil. Keep the mister in your car whenever you need to freshen things up.
Book A Spring Car Maintenance Tune-Up
After your spring car cleaning, take your vehicle to a Minit-Tune & Brake Auto Centre location near you for a full maintenance inspection. You can rely on the experienced teams at our convenient locations in B.C. to inspect, repair and maintain your vehicle, from top to bottom. Contact us today to find out more or schedule an appointment online for auto repairs in Vancouver and surrounding cities.
MINIT-TUNE BLOG
Minit-Tune & Brake Auto Centres Address Common Issues
Here at Minit-Tune & Brake Auto Centres in British Columbia, we're always pleased to help our customers get the most out of their cars and trucks. To that end, we'll add a relevant blog topic from time to time to keep you up to date and getting the most out of your vehicle.