Check Out the Vancouver Christmas Market for Festive Fun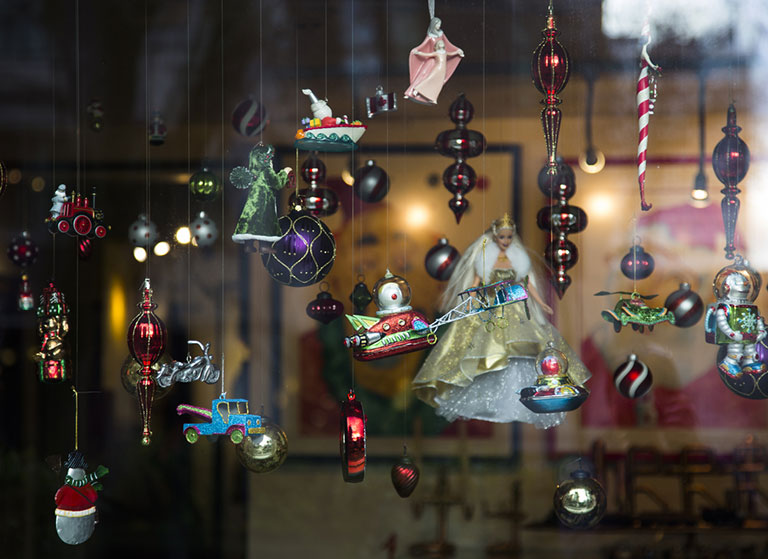 This year's 7th Annual Vancouver Christmas Market promises to be the best yet. The charming market has been relocated to a large event space near the water at Jack Poole Plaza. Enjoy the sight of the Olympic Cauldron as you take in the beauty, sounds, vendors, and cheer that the market has on offer. With plenty of returning favourites and new artisans to explore, it is the perfect place to get you into the holiday spirit.
4 Things to Look Forward to at the Vancouver Christmas Market
Start planning your visit around these four fun areas and get ready to have an exciting, filling, and memorable day or evening at the Christmas Market:
Food and Drinks: Whether you are looking to indulge in classic Bavarian delicacies like pretzels and gulasch, or are interested in satisfying your sweet tooth with a chimney cake or cannoli, there is something to suit everyone's taste and fulfill every craving. Get ready to sample treats from around the world and enjoy cold beers to warm you up.
Christmas Gifts: If you are stumped on what to get that tough-to-buy-for nephew or your friend who has everything, consider exploring the market before settling on a gift card. Vendors from Vancouver, Germany, Nepal, and beyond will be in attendance with unique wares, warm sweaters, and holiday decorations that are unique and beautiful.
Activities for the Kids: Tire the kids out after they enjoy a few sweet treats with plenty of activities to choose from. It is the perfect event for all generations in your family to enjoy. A full schedule of kid-friendly activities and events will keep everyone entertained on your visit.
Live Entertainment: Check the schedule online to plan your trip to the Vancouver Christmas Market around one of the fantastic live performances. Surprise your special someone with tickets or make your kids' day with a trip to the market that includes incredible holiday music or a visit with Santa.
Auto Repair in Vancouver
To truly be prepared, be sure to check parking nearby and look at available transportation options. Make sure your vehicle is ready to get you there and back, so you can focus on the holiday cheer and memories made, rather than car troubles. Contact Minit-Tune & Brake Auto Centres for a seasonal maintenance inspection or auto repairs in Vancouver and surrounding cities. We offer a wide range of auto services for families across BC and Alberta and have been serving customers for more than 40 years.
Find out more about our range of auto repair services or book your appointment online. Find the auto centre location near you today for trusted vehicle maintenance.
MINIT-TUNE BLOG
Minit-Tune & Brake Auto Centres Address Common Issues
Here at Minit-Tune & Brake Auto Centres in British Columbia, we're always pleased to help our customers get the most out of their cars and trucks. To that end, we'll add a relevant blog topic from time to time to keep you up to date and getting the most out of your vehicle.