What to See and Do in Richmond, British Columbia
After March Break, you and your family may have just settled back into your daily routine. However, spring has only just begun and the weather is still warming up. In the weeks ahead, you will be planning your next family outing. If you are considering a short weekend getaway, check out the culturally rich city of Richmond, just a 20-minute drive from downtown Vancouver.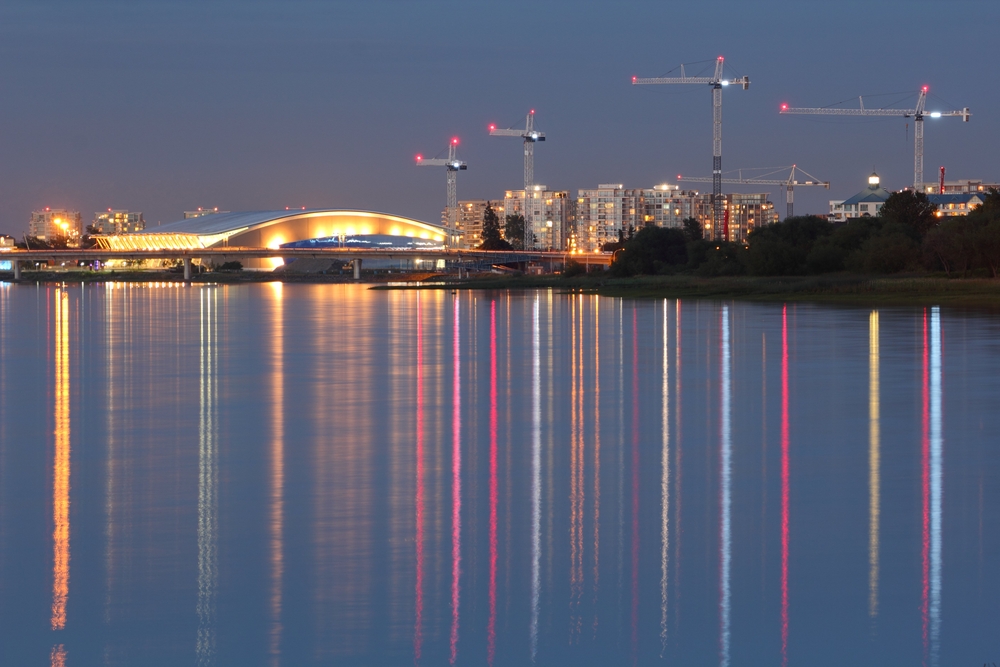 With unique historic sites, excellent shopping and dining, beautiful parks and street art, and a host of recreational activities, Richmond caters to visitors with varied interests. The city attractions are located in a compact area that is easy to explore on foot. So while you enjoy your short break, why not make the most of your time and get your vehicle in top shape? Schedule an appointment for any pending auto repairs and maintenance at Minit-Tune & Brake Auto Centres' Richmond location.
Explore Richmond – Top Things to See and Do
Steveston Historic Fishing Village: Stroll through the village for a glimpse into the west coasts' rich fishing history. Check out Britannia Heritage Shipyard Park, a National Historic Site. Visit the 1885-built Murakami House and stop by the Steveston Museum. Browse through interesting exhibits at the Gulf of Georgia Cannery and be sure to see the Steveston Interurban tramcar 1220.
Garry Point Park: Spend an afternoon or evening at Garry Point Park, a 75-acre waterfront park close to the Steveston Historic Fishing Village. Head out with a beach blanket and a picnic basket, and enjoy a beautiful golden sunset. Check out the Japanese-style Kuno Garden and admire the Fisherman's Memorial Needle, a prominent piece of public art in the park.
Gateway Theatre: Watch a stylish murder mystery play, "Nine Dragons", or enjoy your favourite Broadway songs performed by Vancouver's finest performers in "From Broadway with Love".
Richmond Library and Cultural Centre: Admire contemporary art at the Richmond Art Gallery. Learn about the city's culture and history at the Richmond Museum. Visit the award-winning Richmond Public Library. All buildings are housed in the same complex.
Parks and Trails: Richmond has over 140 parks and gardens. Check out some of the bigger parks such as Minoru Park and Richmond Nature Park. Hire a bike or put on your hiking boots and head out to over 73 kilometres of scenic trails that the city offers.
Whale Watching: Book a whale watching tour for a chance to spot resident orcas (killer whales), humpback whales, grey whales, sea lions, seals, bald eagles, and more in their natural habitat.
Richmond Olympic Oval: Check out the state-of-the-art Olympic and sports simulators as part of the Richmond Olympic Experience at the Richmond Oval.
Shopping: Visit the Richmond Public Market on Westminster Highway for rows of shops filled with fresh produce, baked goods, flowers, and souvenirs. On weekends from May to September, enjoy the vibrant Richmond Night Market and the open-air Farmers & Artisans Market.
Service Your Vehicle in Richmond, BC and Surrounding Cities
Minit-Tune & Brake Auto Centres is present in 18 convenient locations across BC and Alberta, so you are never too far from one of our service centres. Bring your vehicle to us for new tires, an oil change, or a quick cooling system check-up. We can also perform a multi-point visual inspection to identify any other problems.
For queries about vehicle maintenance or auto repairs in Richmond and surrounding cities, find a centre near you and give us a call. Our skilled and knowledgeable auto repair technicians are eager to help.
MINIT-TUNE BLOG
Minit-Tune & Brake Auto Centres Address Common Issues
Here at Minit-Tune & Brake Auto Centres in British Columbia, we're always pleased to help our customers get the most out of their cars and trucks. To that end, we'll add a relevant blog topic from time to time to keep you up to date and getting the most out of your vehicle.