Get Ready for Winter Conditions and BC Highways with Winter Tires
The season is not quite here yet, but Old Man Winter is hinting at his arrival with dropping temperatures and turbulent conditions. If you frequently drive on BC highways, it may already be time to dust off the winter tires and have them installed. Many highways, such as the Coquihalla Highway and Sea to Sky Highway, require that drivers have their winter tires put on by October 1.
It may seem a little early, but safety precautions and being prepared can make the difference between control on the roads and an unfortunate accident. Don't get caught with a fine or get stuck in unexpected inclement weather. Schedule your winter tire service at a Minit-Tune & Brake Auto Centres location near you.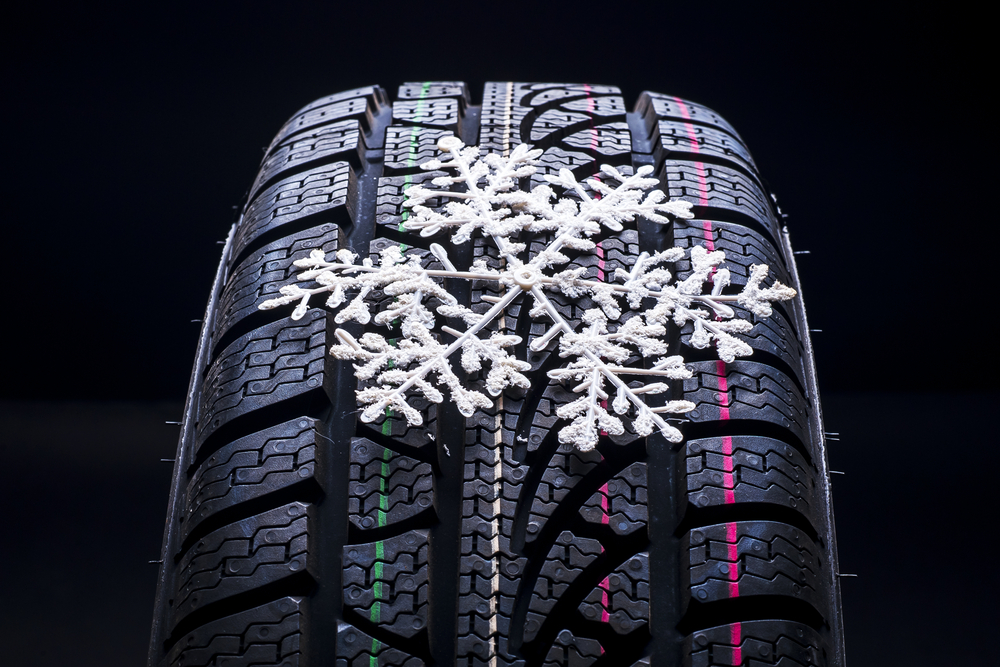 Tips for Replacing or Buying New Winter Tires
Need a new set of winter tires? Consider these purchasing tips or visit Minit-Tune & Brake Auto Centres for a recommendation from our experienced auto technicians:
Understand Winter Tires: Winter tires offer drivers increased traction and control. They are easy to identify, since they are marked with a three-peaked mountain logo that has a snowflake inside. The rubber used is softer than all-season tires, so that the tires can harden and perform properly in cold temperatures. Longer, wider treads also offer more traction and contribute to a safer drive.
Check the Owner's Manual: Most vehicles will include suggestions for appropriate tire makes and models that will fit your car, van, SUV, or truck. You can also speak with store employees or the professionals at Minit-Tune & Brake Auto Centres for an inspection and advice.
Replace Them: Once again, your auto mechanic in Vancouver and surrounding cities will be able to provide a definite gauge of when it is time to replace your particular tires. A general rule of thumb is that your winter tires should last 4-5 years. Note that this lifespan applies to tires that are used appropriately and taken off during other seasons! Treating your winter tires as "all season" will significantly increase wear and tear and decrease the number of years they are effective.
Book Your Tire or Auto Repairs at Minit-Tune & Brake Auto Centres
Get your winter tires on before fall rains get the chance to freeze. Winter tires are important for your safety and the safety of other drivers, so if you have questions, ask the team at Minit-Tune & Brake Auto Centres today. We are proud to provide residents across BC and Alberta with a wide variety of dependable, fast, and affordable vehicle services. With over 40 years of experience and a proven track record, we offer sound advice and consistent results.
Get your winter tires put on today. Contact the Minit-Tune & Brake Auto Centres location nearest to you or schedule an appointment online and one of our staff members will get in touch with you shortly.
MINIT-TUNE BLOG
Minit-Tune & Brake Auto Centres Address Common Issues
Here at Minit-Tune & Brake Auto Centres in British Columbia, we're always pleased to help our customers get the most out of their cars and trucks. To that end, we'll add a relevant blog topic from time to time to keep you up to date and getting the most out of your vehicle.