5 Wonderful Winter Road Trips Near Kelowna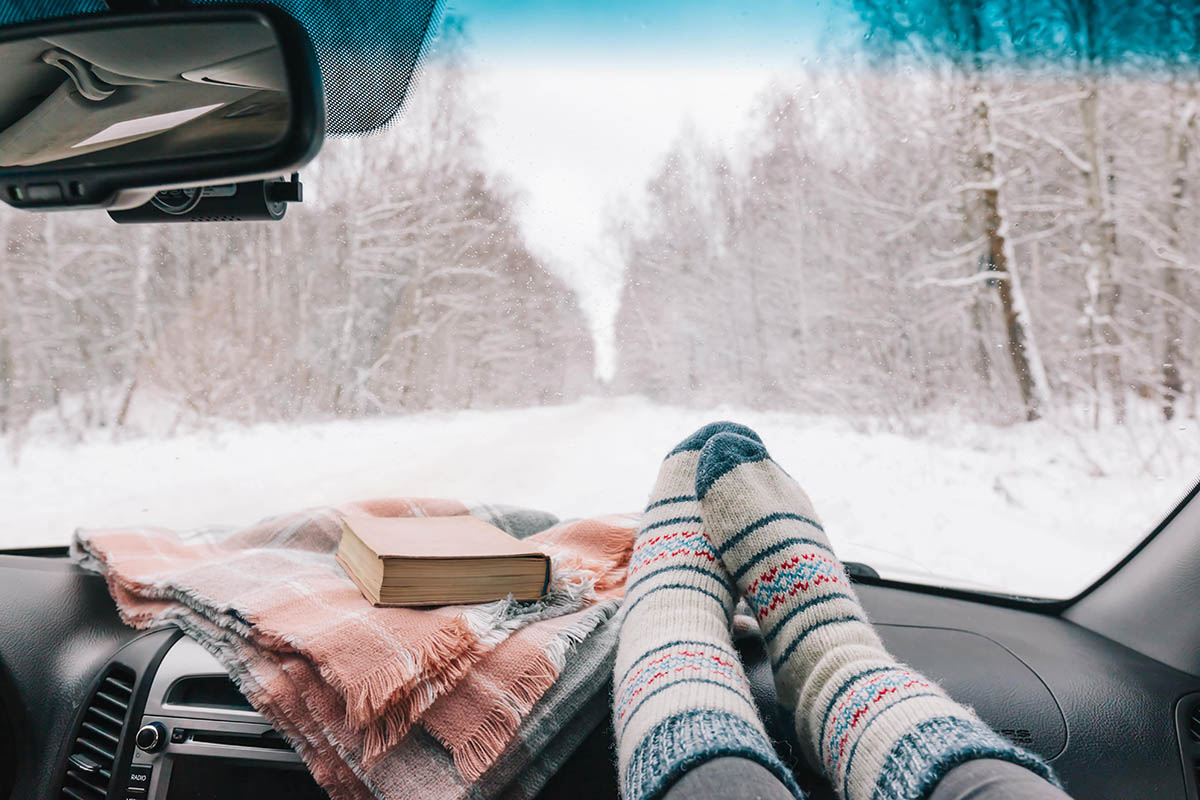 Do you need a change of scenery? Fortunately, you don't have to go far to experience a relaxing winter getaway. Here are five destinations for every type of vacationer — all within driving distance of Kelowna.
1. Big White Ski Resort
Just an hour outside of the city is a winter wonderland the whole family will enjoy. Its proximity to Kelowna makes Big White a great option for day trips as well as weekend getaways. Once you've had your fill of skiing, snowboarding, skating or sledding, check out one of the resort's 18 restaurants, cafes and bars.
2. Vernon Winter Carnival
Celebrate the season at the largest winter festival in Western Canada. With more than 100 events taking place over 10 days, there's something for everyone. Bundle up and head out with a warm drink in hand.
3. Jasper National Park
This is the furthest destination on the list, but winter in Jasper is something everyone should experience at least once. Take in the mountainous snowscapes on foot, snowshoes or cross-country skis. If you're looking for a thrill (and some awe-inspiring views), try your hand at ice climbing.
4. Winter Okanagan Wine Festival
This January, head to Sun Peaks Resort to sample some of the best vintages available in the Okanagan Valley. For a unique winter experience, start the day on the slopes and wrap it up with a wine tasting and some down time in the hot tub.
5. Osoyoos
Located at the northern tip of the Sonoran Desert, Osoyoos is the perfect place to forget about the cold weather for a few days without going far. Known for its relatively dry, warm winters, you won't have to layer up to visit the many local wineries or enjoy a long walk around the lake.
Before You Hit The Road
Regardless of the destination you choose, make sure your vehicle is ready for the journey. Before you hit the road, schedule a tune-up at your local Minit-Tune & Brake auto repair shop to avoid any headaches during your trip. You should also have your winter tires inspected and installed before you leave Kelowna so that your car is ready to handle any driving conditions.
Reliable Auto Maintenance And Repair In Kelowna and Across B.C.
For all your pre-winter road trip maintenance, trust the experts at Minit-Tune & Brake. From tire and oil changes to all types of repairs, we'll make sure your car is ready for an adventure. Contact us today to book an appointment in Kelowna or at one of our many other service centres throughout British Columbia.
MINIT-TUNE BLOG
Minit-Tune & Brake Auto Centres Address Common Issues
Here at Minit-Tune & Brake Auto Centres in British Columbia, we're always pleased to help our customers get the most out of their cars and trucks. To that end, we'll add a relevant blog topic from time to time to keep you up to date and getting the most out of your vehicle.