A History of Brakes – by Minit-Tune's Auto Repair Experts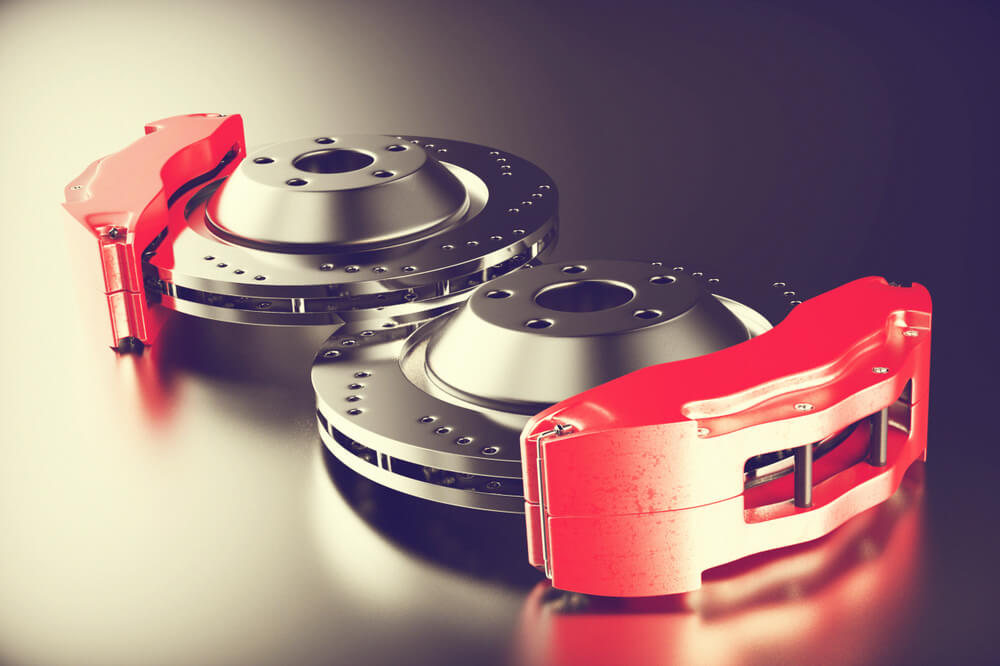 We have come a long way from the horse and buggy. Amongst the most important mechanical innovations of the last two centuries are the complicated braking systems that make our automobiles so safe today. As motorized vehicles became more and more common, people began to discover more sophisticated ways of controlling their cars. From the 19th century to our precision braking technology of today, let's take a walk (or drive) through the history of brakes.
It all started with Wooden Brakes
Prior to the introduction of the rubber wheels in the 1890s, wooden block brakes were the heights of innovation at the time. These were exactly what they sound like. Wooden blocks that applied pressure to metal wheels when the driver pulled a lever.
Renault's Drum Brakes
In 1902, Louis Renault introduced the mechanical drum brakes to the automotive community. These provided the precursor to modern braking technology and revolutionized the automotive industry. The idea was initially pioneered by Gottlieb Daimler in 1899, but it was Renault that made drum brakes available on a wide scale. This used a steel cable system attached to the vehicle's chassis that could be operated by a hand lever or foot pedal. Mercedes was the first company to use the mechanical drum brake and the concept has only evolved from there.
Shoe Brakes
Shoe brakes were able to grab the tires from the interior of the vehicle, providing a more efficient way to stop that wasn't susceptible to exterior damage.
Hydraulic Brakes
Hydraulic brakes were invented in 1918 and use fluid to control the pressure of the interior shoe. This was a more responsive way to stop the vehicle traveling at high speeds.
Disc Brakes
These brakes worked alongside drum brakes to create one powerful braking system. Disc brakes were popular in the middle of the 20th century as the cars began to travel with more power and needed a better way to control their speeds.
Other Types of Modern Braking Systems
There are a number of other brake types, and the ones still used today include:
Disc Brakes
Drum Brakes
Emergency Brakes
Anti-Lock Brakes
The size of the vehicle and its speed capabilities ultimately determine the type of brakes that it needs to safely stop. Four-wheel drive trucks may need four-wheel braking systems, larger trucks use a more powerful system, and automatic adjusting brakes have also been popular in the past. Nearly everyone owns a car nowadays, and the automotive industry has become a serious technological priority.
Maintaining your brakes and making regular visits to your Minit-Tune automotive technician is as important to your safety as it is to the health of your vehicle. Don't wait until you hear that tell-tale screeching from your brakes to call and schedule your appointment.
Get the Best Brake and Auto Repair in Vancouver and Surrounding Areas
Contact us using our simple online form or call one of our convenient 18 locations to schedule your appointment today. Don't wait until a simple repair becomes a major problem!
MINIT-TUNE BLOG
Minit-Tune & Brake Auto Centres Address Common Issues
Here at Minit-Tune & Brake Auto Centres in British Columbia, we're always pleased to help our customers get the most out of their cars and trucks. To that end, we'll add a relevant blog topic from time to time to keep you up to date and getting the most out of your vehicle.