How to Choose the Right Tires for Your Vehicle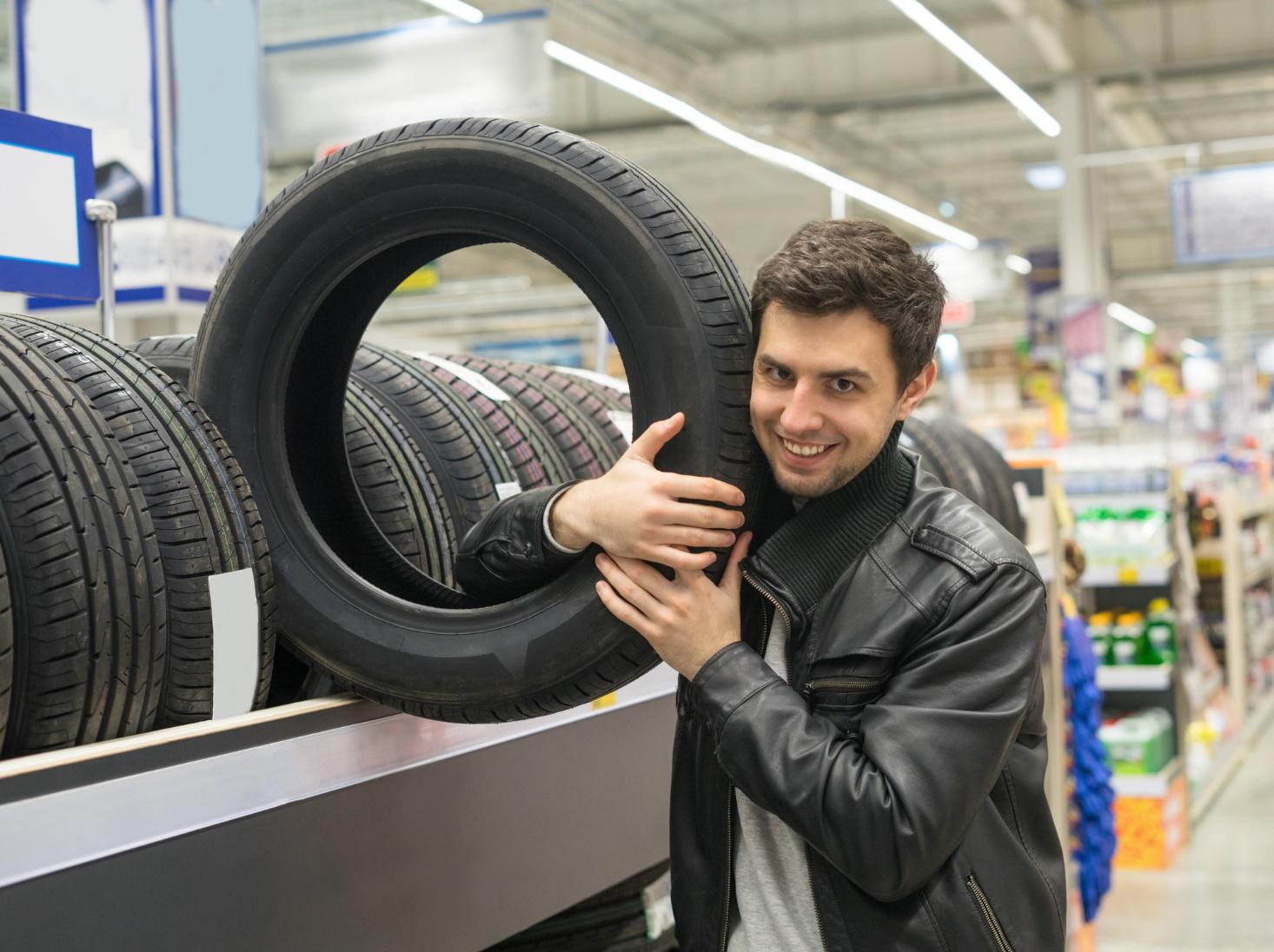 All-season tires may seem like an easy, less-expensive choice for your vehicle, but they're not necessarily the best. Choosing quality winter or summer tires can make driving safer on Vancouver streets and British Columbia's highways. Here are some tips for choosing the best tires for your car.
How to Determine the Correct Tire Size
When choosing replacement tires for your car, you must determine the size you need. Consult the owner's manual or the sticker with tire specifications on the inside door jamb on the driver's side.
Tire specs are represented by a series of letters and numbers like P235/65R17 94T. When you break down the various components of that series, you get the following information:
235 is the cross-section width (millimetres).
65 is the ratio of the sidewall height to its width (per cent).
R indicates radial construction.
17 is the tire's wheel rim diameter (inches).
94 is a load rating or the maximum weight each tire can support. Here, it's 670 kilograms.
T is the speed rating. In this case, it's 190 kilometres per hour. Speed ratings go from A to Z.
Follow the manufacturer's instructions when choosing the size. However, you have flexibility when selecting load and speed ratings. Consult rating charts to understand better what the letters and numbers mean.
Types of Tires
Tires can be placed in three general categories: all-season, winter and summer.
All-season tires deliver all-around performance but don't provide exceptional handling in specific conditions. They may fall short on snowy highways or a heavy downpour. All-season tires typically have an M+S (mud and snow) symbol on the sidewall.
Summer tires provide increased traction and braking on summer highways and in wet conditions but don't perform well in snow, ice and cold.
Winter tires deliver superior traction, braking and handling on snowy, icy roads in freezing temperatures. A snowflake/mountain symbol on the sidewall identifies them.
Tires are also designed for trucks and SUVs that tow heavy loads or drive in rough, off-road conditions. Look for an A/T designation in the tire's model name.
Considerations When Choosing New Tires
When selecting new tires, consider these questions:
What weather conditions will you be driving in, and what are the worst situations you may encounter?
What types of roads will you be driving on most? City streets? Highways? Gravel or dirt roads?
What's your driving style? Do you like to feel the road under your car or want the smoothest ride possible?
Tires and Flat Tire Repairs in British Columbia
At Minit-Tune & Brake Auto Centres, we carry a wide selection of well-priced, brand-name all-season, winter and summer tires. We also provide wheel alignments and flat tire repairs to get you back on the road as quickly as possible. We have locations in Vancouver and throughout British Columbia. Contact us today to book an appointment.
MINIT-TUNE BLOG
Minit-Tune & Brake Auto Centres Address Common Issues
Here at Minit-Tune & Brake Auto Centres in British Columbia, we're always pleased to help our customers get the most out of their cars and trucks. To that end, we'll add a relevant blog topic from time to time to keep you up to date and getting the most out of your vehicle.