One Stop Auto Shop: Trusted Auto Repair Services in Vancouver and Surrounding Cities
Your vehicle is an important investment and a crucial part of your daily routine. Convenience, affordability, and mobility are all tied to your ride, so keeping it well-maintained and serviced is important. If you don't know a lot about how vehicles work, though, it can be challenging to find a trustworthy auto mechanic. If you have concerns about finding a reputable and affordable local auto shop, visit your local Minit-Tune & Brake Auto Centres. With 18 locations across BC and Alberta and more than 40 years of dedicated service to residents across Western Canada, you can rest assured you are receiving honest, fast, and dependable service for your vehicle.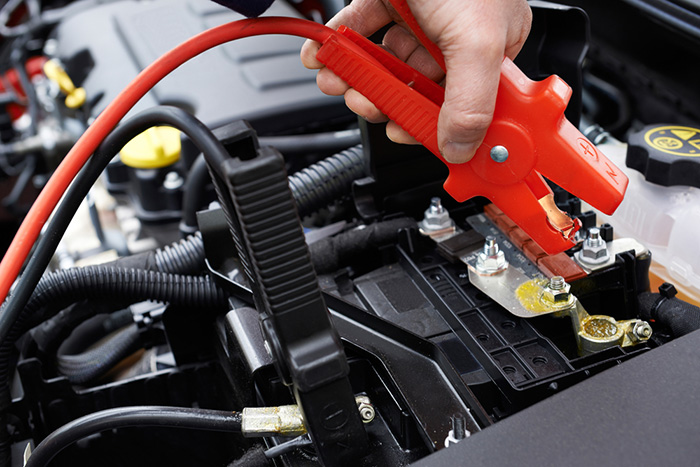 Comprehensive Auto Services at Minit-Tune & Brake Auto Centres
Whether you need routine maintenance or auto repairs in Vancouver and surrounding cities, our team is fully equipped to handle the task. We use high quality name brand parts and offer a warranty on all the repair work we complete. Our experienced and committed teams consistently perform reliable repairs on a wide variety of makes and models. Here are just a few of our popular services that we offer across our locations:
Engine and Transmission Repairs: The heart of your vehicle needs to be clean, tuned, and cared for to keep your ride running at full potential. Turn to us for repairs or routine tune-ups to keep your engine revving, not grinding or moaning, for as long as possible.
Steering and Suspension: Stay in complete control with a properly aligned and connected steering and suspension system. Even minor errors can lead to wear, tear, and development of long-term damage. Find and fix issues early with our attentive services.
Automatic Transmission Fluid: Fluids should be clean, fluid levels should be topped up, and sealed with regular inspections and support for automatic transmission fluid and all other necessary fluids in your ride.
Heating and Air Conditioning: Staying comfortable is crucial in order to focus on the road while you are driving. Get timely checks done for your vehicle's heating and air conditioning systems by our team.
Brake Repairs and Tune-Ups: Safety comes first on the roads, especially if you often drive with other passengers and loved ones on board. Your brakes have to be in perfect condition, so we include inspections in our oil change maintenance package and offer specialized services for repairs and maintenance.
Book Your Maintenance or Auto Repairs with Minit-Tune & Brake Auto Centres
Care for your vehicle with regular maintenance and unexpected repairs at our reputable auto shops. We offer new and old clients our guarantee and dedication to go beyond when it comes to customer service and reliable repairs. Contact the professionals at Minit-Tune & Brake Auto Centres for affordable vehicle services and to work with fast and friendly auto mechanics.
Contact the Minit-Tune & Brake Auto Centres location near you or contact us online to book your appointment.
MINIT-TUNE BLOG
Minit-Tune & Brake Auto Centres Address Common Issues
Here at Minit-Tune & Brake Auto Centres in British Columbia, we're always pleased to help our customers get the most out of their cars and trucks. To that end, we'll add a relevant blog topic from time to time to keep you up to date and getting the most out of your vehicle.