Winter is nearly here, and that means that winter tire requirements are about to go into effect. Here's everything you need to know about the rules that are in place and how to keep safe on the road this winter.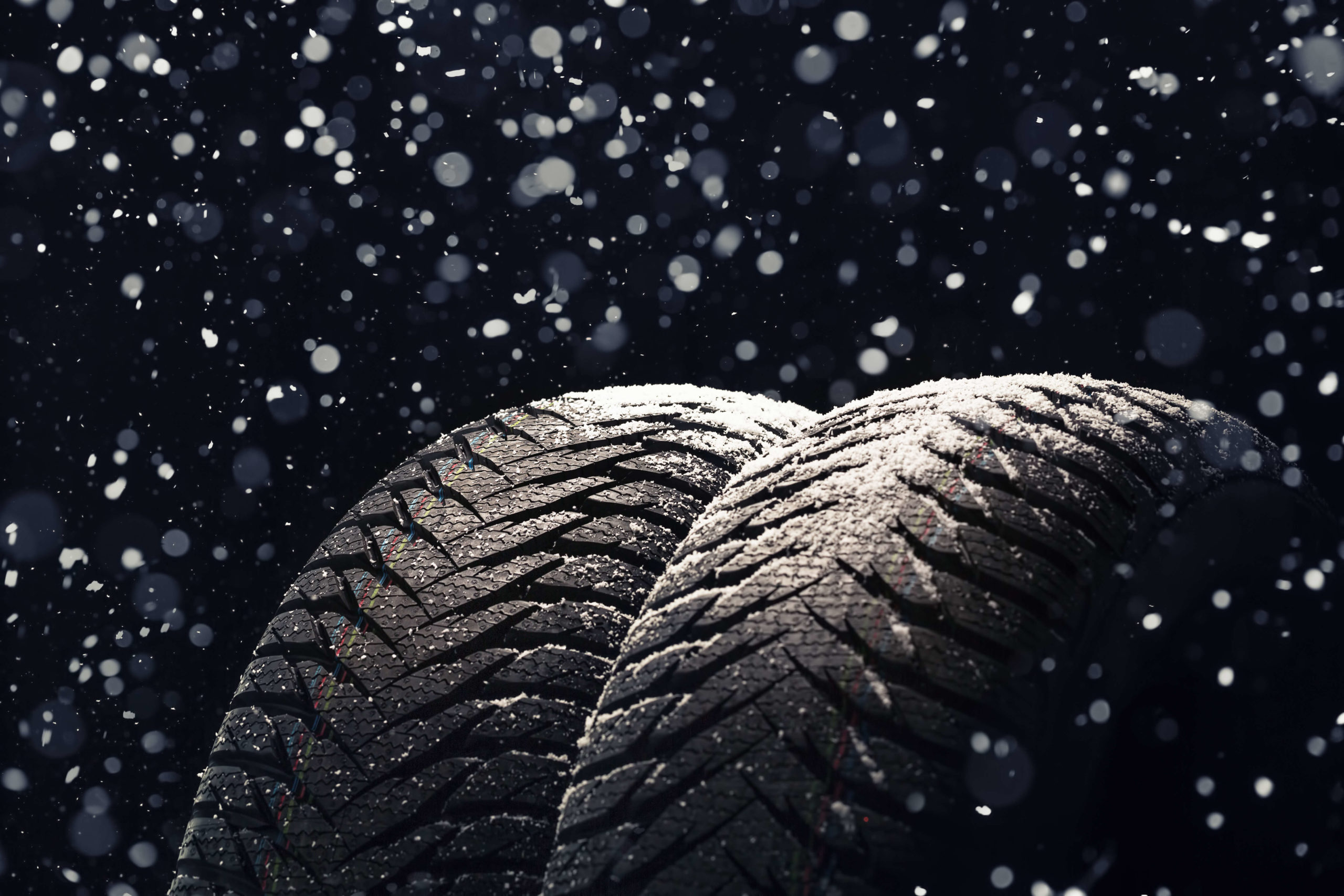 What Are the Rules?
People traveling on most routes in British Columbia are required to have winter tires installed on their vehicle or a set of chains ready. These rules are in effect every year from October 1 to April 30 on most highways. However, for those who don't go through mountain passes or heavy snowfall areas, the requirement ends on March 31.
Some routes don't require you to have winter tires. This is because some municipalities and private roads (such as ski resorts) have their own rules regarding winter driving.
Furthermore, parts of the Lower Mainland don't have winter tire requirements because of the more temperate winter climate. However, if you drive outside of these areas regularly, installing winter tires will allow you to drive anywhere in the province.
What Tires Are Allowed?
True winter tires (marked with a three-peaked mountain and snowflake symbol) are the best and safest option for people who regularly drive in snowy or mountainous areas. However, people in Vancouver and other parts of the Lower Mainland may choose to use all-season mud and snow tires (marked with M+S).
Both types are acceptable winter tires in British Columbia, but those who use M+S tires must be prepared to drive with extra caution in winter conditions.
What Condition Should Your Tires Be In?
Tires, even winter ones, won't provide sufficient traction if the tread is worn out. You can check it using the quarter test. Do this by placing a quarter in the tread with the caribou's nose pointing down. If you can see the tip of the nose (or about three-quarters of the coin is above the tread line), the tread is too worn.
It's also important that you use four identical tires on your car. Using different tires can result in uneven wear and difficulty accelerating, braking and turning while you drive.
Finally, keep an eye on the tire pressure. Maintaining proper air pressure improves safety and extends tread life. Air pressure can fluctuate with the weather, so be sure to check the pressure at least once a month during cold weather and always keep your tires inflated to the maximum inflation pressure marked on the side of the tire.
Winter Tires from Minit-Tune & Brake
If you need a new set of winter tires or need to have the ones you own installed, choose Minit-Tune & Brake Auto Centres. With 18 locations across the Lower Mainland, including two in North Vancouver, there's sure to be one close to you. Call us today to make an appointment.
MINIT-TUNE BLOG
Minit-Tune & Brake Auto Centres Address Common Issues
Here at Minit-Tune & Brake Auto Centres in British Columbia, we're always pleased to help our customers get the most out of their cars and trucks. To that end, we'll add a relevant blog topic from time to time to keep you up to date and getting the most out of your vehicle.